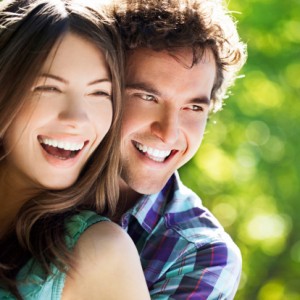 I had crowded, crooked teeth my entire life. I remember as a kid, I used to practice my smile for photo day at school. I'd hold a wide smile without showing any teeth. As an adult, I found myself talking, eating, laughing, and smiling in public with one hand over my mouth. A quick review of my social media photo albums revealed that I either had the close-lipped smile I perfected in my youth, or I was frowning in every picture. If friends happened to catch me in a candid shot that exposed my teeth, I hid the photo. In less than a year, I was graduating from college, and starting my own business. All my classmates talked about how important presenting a polished, professional image to the public via websites and social media was to building a client base. Each time I thought about meeting people, presenting proposals, or smiling for the camera, my stomach would sink. I'd worked diligently for four years, and my smile was the one thing keeping me from feeling confident in my abilities. That's when I decided to visit Dr. James P. Kostas and the caring team at Complete Dental Care of Burlington, MA to find out how I could straighten my teeth. If you're a working professional considering orthodontics, I highly recommend you pick up the phone and call to schedule your smile evaluation and consultation today.

My Consultation on the Invisible Braces, Burlington Trusts
The moment I entered Complete Dental Care, I felt really welcome. I was greeted by name, and my wait was really short. Dr. Kostas was so nice. He took a long time to talk to me about what I wanted my smile to look like. Then, he explained the Six Month Smiles braces system to me. I was thrilled to hear that it used clear and tooth colored materials so that I could maintain a more professional image while I was straightening my teeth. He said that I was an ideal candidate for this correction option, and that Six Month Smiles could space my teeth more evenly and correct my misalignment quickly and effectively. Dr. Kostas didn't even get mad when I said I'd like to take time to think about it, and find out more about the cost and time commitment. Instead, he offered me additional informational resources, and let me speak with the financial coordinator who helped explain my financing options.
My Six Month Smiles Treatment
It didn't take me long to realize that Six Month Smiles was the right option for me, and that the friendly, knowledgeable team at Complete Dental Care should be the ones to help me attain my dream smile. I called to schedule my fitting appointment the next morning. At my first appointment, Dr. Kostas used high definition, digital images to plan my braces placement, and sent the information to a lab to have my Six Month Smiles system made. Next, Dr. Kostas placed my braces. I was surprised by how small they were, and how well they blended with me teeth. For the next six months, I visited the office about once a month to have my braces adjusted by Dr. Kostas. I expected the adjustment to be really painful. I remembered my friends from junior high and high school talking about how much their braces hurt, but I was pleasantly surprised. I experienced very little pain, and taking a couple of Ibuprofen before treatment reduced the discomfort even more.
My treatment did end up taking 2 whole weeks longer than six months, but it was still ridiculously fast! I had my Six Month Smiles braces removed more than a month before my graduation giving me plenty of time to have great photos taken for my website. When I meet new people for business or when I'm out with friends, I no longer feel the need to hide my teeth. I can't stop smiling at myself in the mirror. I feel just like I did as a kid before picture day, but instead of practicing a smile that hides my teeth, I'm practicing a smile that shows them all!
Call the Dentist Burlington Residents Can Rely On
Don't wait another day to have the flawless smile you deserve. Call Dr. Kostas and the skilled Complete Dental Care team to schedule your smile consultation today. The Burlington, MA office is convenient from Bedford, Billerica, and Woburn.