Dental Checkups and Teeth Cleanings – Burlington, MA
Tackle the Small Oral
Health Problems

Even if you're diligent about brushing and flossing your teeth, when you don't visit your dentist in Burlington for routine preventive care, plaque can harden into tartar and have serious impacts on your oral health. That's why at Complete Dental Care, Dr. James Kostas focuses on preventing common oral health problems from developing with semi-annual checkups and cleanings. If it's been more than six months since you last saw your dentist, don't hesitate to contact us today to schedule your appointment so we can get your oral health back on track with dental checkups and teeth cleanings in Burlington, MA!
Why Choose Complete Dental Care for Dental Checkups and Teeth Cleanings?
Trusted by Burlington Patients for Three Decades
The Latest State-of-the-Art Technology
Dedicated to Patient Education and Comprehensive Care
What Happens During a Dental Checkup?
When you walk through our doors, you'll be warmly greeted by one of our team members who will get you settled in one of our state-of-the-art treatment rooms. We'll start off your appointment with a professional checkup. We'll begin by examining your teeth and gums for signs of plaque and tartar buildup and gum disease. This allows us to plan how we'll proceed with your cleaning and provide any treatment for problems such as cavities beforehand. After that, we'll conduct an oral cancer screening and inspect your neck, throat, face, and head for any symptoms or abnormalities.
What Happens During a Teeth Cleaning?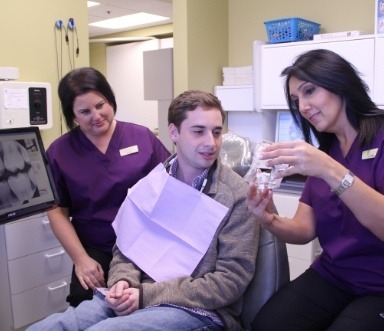 The second part of your visit will be a professional cleaning. Our team uses special instruments like scalers to help remove plaque and tartar from hard-to-reach areas of your mouth that you can't get with a regular toothbrush. Once that's over, we'll polish your teeth using a gritty substance called prophylaxis paste. This removes surface stains and brightens your smile. After a quick floss, you'll feel fresh and ready to take on the rest of your day!
Why are Professional Dental Checkups & Teeth Cleanings Important?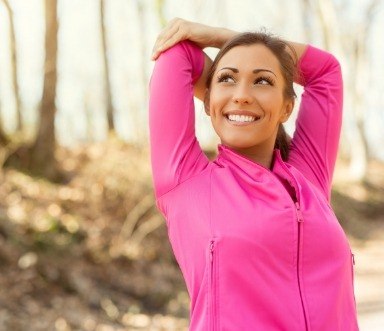 Many people don't see why they need to visit a dentist for a routine checkup and cleaning when they brush and floss at home. Some issues are naked to the visible eye and require advanced technology to spot and treat, and a toothbrush can't always get to every area of your mouth. Here are some other reasons these appointments are so important:
Detect oral cancer.
Reduce plaque and tartar buildup and prevent cavities from developing.
Detect and treat gum disease before it's too late.
Be informed about how your bad oral habits are affecting your mouth.
Find hidden problems with X-rays such as cysts, tumors, swelling, and jawbone decay.
At Complete Dental Care, you'll feel comfortable and confident in the personalized, high-quality care that we provide. We also utilize the latest treatments and technology in dentistry and are happy to answer any insurance questions you may have!