CEREC® 1-Day Dental Crowns – Burlington, MA
Same-Day Crowns
That Last

A dental crown is a thin, tooth-shaped covering that restores a weak or decayed tooth -- and now, getting one is faster and more effective than ever thanks to recent advances in dental technology. With CEREC®, Dr. James P. Kostas uses CAD/CAM tools and an in-house milling machine to plan for, prepare, and place a beautiful porcelain crown in a single visit to our dental office. It's a real improvement to the conventional method of placing a dental crown, and we are pleased to be able to offer CEREC one-day dental crowns in Burlington, MA at Complete Dental Care.
Why Choose Complete Dental Care for CEREC® 1-Day Dental Crowns?
No Need for Temporary Crowns
Fellowship with the Academy of General Dentistry
Providing Quality Dentistry Since 1992
How CEREC® Works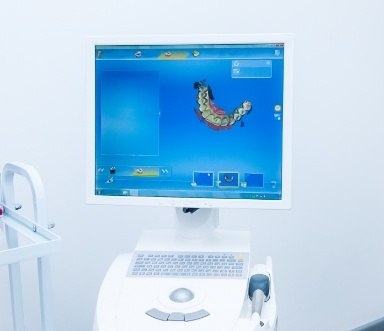 CEREC® stands for the chairside economic restoration of esthetic ceramics, and it is transforming restorative dentistry. It works using digital scans, special software that allows your dentist to digitally map the crown, and a milling machine we have right here in our dental office. You may need a CEREC® crown if you have:
Broken tooth
Fractured tooth
Severely decayed tooth
Weak or worn tooth
Cosmetically imperfect tooth in the front of the smile
To begin, your dentist will remove any decayed tissue and reshape your tooth to accommodate the crown. Local anesthesia will help you remain completely comfortable throughout the process and enamel is removed to make the base of the tooth thicker than the top. Then, digital scans will be taken of the tooth and sent to the CEREC® software. Here, your dentist will map out a blueprint of your new crown and transfer the information to the milling machine. Here, the restoration will be crafted from a single block of dental porcelain in a matter of minutes.
Numerous Benefits of Same-Day Dental Crowns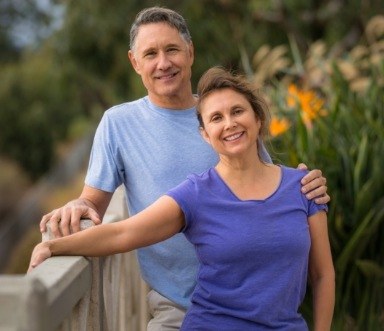 CEREC® offers a number of benefits compared to conventional dental crowns. Some of the most significant advantages include:
CEREC® is completed in a single visit to the dentist, as opposed to two or more required with conventional methods. That saves you time as well as sick leave and/or vacation days.
CEREC® uses digital scans rather than bite-down impressions, which may be uncomfortable and cause some people to gag.
There is no need to wear a temporary restoration when your crown is placed in a single visit. Temporary crowns may break, cause discomfort, or stick out against your surrounding tooth enamel.
Digital dentistry is more accurate and leads to improved treatment planning in many cases.
CEREC® crowns are made from dental porcelain, a material that looks and feels just like your natural tooth enamel.
Is a CEREC® Same-Day Dental Crown Right for You?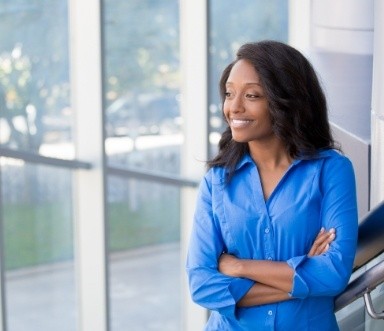 Many people who need a dental crown can benefit from the ease and convenience offered by CEREC® same-day technology. To find out for sure whether or not this option is right for you, you are invited to visit us. If you have an aching or damaged tooth that is in need of a beautiful restoration, don't hesitate to get in touch with the dentist providing same-day dental crowns. Request an appointment at Complete Dental Care today!