Dental Implant Failure & Salvage – Burlington, MA
Helping You Deal with Dental Implant Complications

In some cases, you might be able to enjoy your dental implants for years, only to find that one day they have come loose or are starting to cause significant pain. Relatively few patients have to deal with dental implant failure, but you still need to be prepared for the possibility. Keep our number on hand; that way, if you ever notice symptoms that indicate something might be wrong with your dental implants, you can call and schedule a consultation with Dr. Kostas right away.
Why Choose Complete Dental Care for Dental Implant Salvage?
Fellow of the American Dental Implant Association
Practice That Has Been Improving Smiles Since 1992
Early and Evening Appointments Available
Why Do Dental Implants Fail?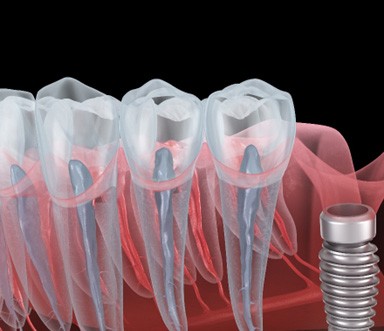 Sometimes dental implants fail because osseointegration, the process that allows them to become part of the jawbone, never takes place. In other cases, the underlying problem may be that the tissues holding the dental implant posts have become infected and are starting to degenerate. And in still other situations, the implant posts might simply become damaged in an accident. Regardless of the cause, dental implant failure is always a serious issue that needs to be dealt with swiftly.
Symptoms of Failed Dental Implants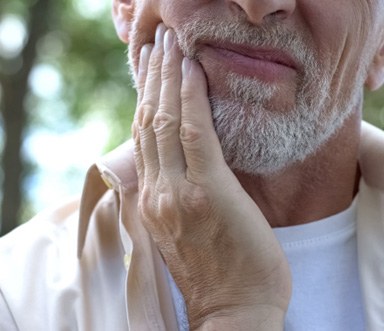 Is there severe pain around the area where your dental implant is located? Does the implant post feel like it has come loose? Is there any bleeding or swelling inside your mouth? Have you been having a hard time chewing certain foods?
If you answered "yes" to any of the above questions, then you may be experiencing symptoms of dental implant failure. The longer you wait, the more severe the situation is likely to become; don't waste any time reaching out to our office to ask about your salvage options.
How Dental Implant Salvage Works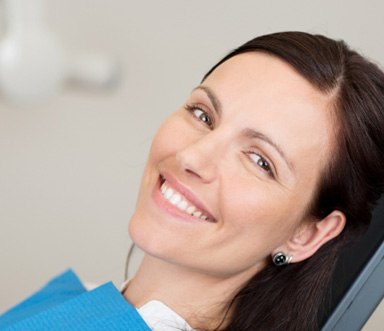 Since dental implant failure can have a variety of causes, there isn't a "one-size-fits-all" answer when it comes to dental implant salvage. We can only make a recommendation for treatment after a comprehensive examination of your mouth.
If there's an infection, we might be able to treat it without having to remove your dental implants. In other situations, taking the implant posts out might be the only way to help your mouth heal. Once your treatment has been successfully completed, the possibility of placing a new dental implant can be discussed.