Full-Mouth Reconstruction – Burlington, MA
Dr. James Kostas
Repairs Your Smile

Sometimes, your smile needs more than one procedure to give it complete health, beauty, and function. With a combination of preventive, cosmetic, and restorative dentistry services, Burlington dentist Dr. James Kostas can fulfill your smile potential with a full-mouth reconstruction in our Burlington, MA dental office. Full-mouth reconstructions address a number of dental issues that include both restorative and cosmetic options. Patients who need full-mouth reconstructions usually need extensive work to achieve optimum oral health.
Why Choose Complete Dental Care for Full-Mouth Reconstruction?
In-House Dental Implant Placement and Restoration
Comprehensive Restorative Care Under One Roof
State-of-the-Art Techniques and Technology
Candidates for Full-Mouth Reconstruction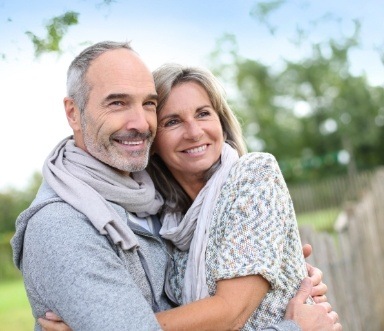 In Burlington, MA, Dr. Kostas may recommend a full-mouth reconstruction if:
You have a gummy smile
Your teeth look stained, damaged, or misshapen
You have broken or missing teeth
You have problems chewing or speaking
You suffer from TMJ disorder
You have cavities and root canal infections
You have periodontal disease
Your Home for Dental Services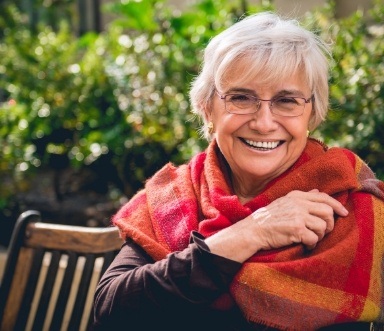 With the wide array of restorative and cosmetic dentistry services offered by Burlington dentist Dr. Kostas, we can fully rehabilitate your mouth—taking into consideration every issue affecting the look and the health of your teeth. At Complete Dental Care, you can preview your smile with our computerized smile simulation. This will allow you to see the potential solution to your special needs before we begin your treatment. We take our time with your full-mouth reconstruction, prioritizing your procedures in order of importance, and working with you on scheduling and financial planning. Let our dedicated professionals create the smile that you deserve. We will ensure that every phase of your full-mouth reconstruction is comprehensive and comfortable.
At Complete Dental Care, you can rely on Dr. Kostas to create and implement a treatment plan that will replace missing teeth, whiten your enamel, close up gaps, straighten misalignments, and restore health to your gums. During full-mouth reconstructions, we make sure our patients from Burlington, Bedford, Billerica, and all surrounding areas feel as comfortable as possible. We want you to be at ease throughout your appointments, and that's why we offer patient comforts, oral sedation, and friendly service.
Schedule Your Appointment Today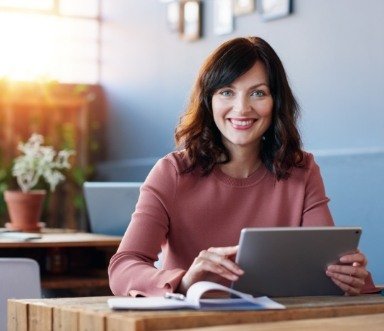 If you need a full-mouth reconstruction to restore function and health to your smile, Dr. Kostas and the friendly professionals at Complete Dental Care in Burlington are your go-to dentistry team. During the process of your full-mouth reconstruction, you may need Six Month Smiles®, TMJD treatments, teeth whitening, cosmetic bonding, dentures and partials, porcelain veneers, or dental implants. Whatever procedures you require to give you back your whole, beautiful smile, count on Dr. Kostas to give you Complete Dental Care.