Traditional Dental Crowns & Bridges – Burlington, MA
Seamlessly Repairing
Teeth with Ease

Restorative dental care repairs decayed or injured teeth to help you enjoy a healthy, complete smile for a lifetime. The traditional crown and fixed bridge are two popular solutions in restorative dentistry, and they are performed with excellence by Dr. James Kostas. Keep reading to learn about traditional dental crowns and bridges in Burlington, MA and how these treatments work at Complete Dental Care.
Why Choose Complete Dental Care for Traditional Dental Crowns & Bridges?
CEREC® System Creates Dental Crowns in One Day
Providing High Quality Dentistry Since 1992
Multiple Flexible Financing Options Available
How Do Dental Crowns Work?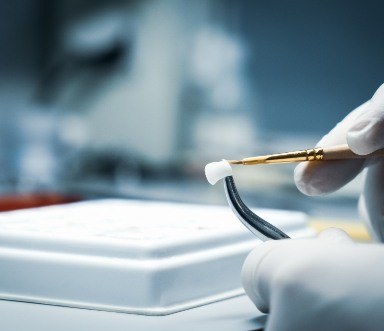 ;
A dental crown is a thin, tooth-shaped covering that is securely bonded around a decayed or injured tooth. It is custom crafted to match the precise dimensions of the affected tooth. A dental crown may be recommended in a number of cases, including for:
Broken teeth
Weak or worn teeth
Severely decayed teeth (the final step in a root canal procedure)
Injured teeth
Cosmetically flawed teeth in the front of the smile
Uneven teeth
And other imperfections
A dental crown can be made out of a variety of materials depending on the location of the tooth, your budget, and your preference. Crowns are frequently made of porcelain/ceramic, zirconia, gold, or metal alloys. Porcelain is a wonderful option for teeth in the front of the smile, as it closely resembles the appearance of the natural tooth enamel. Sturdy gold or metal crowns may be preferable for molars, which incur more of the forces from chewing.
How Do Fixed Bridges Work?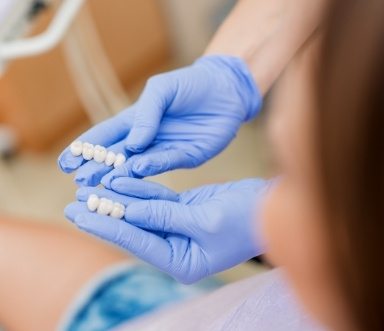 ;
A fixed bridge works by replacing one, two, or several consecutively missing teeth. This option is so named because it works like an actual bridge: two sturdy crowns are placed on the teeth surrounding the gap in the smile, and the prosthetic teeth (pontics) fill in the space in between. A fixed bridge cannot be removed except by your dentist. Bridges are most frequently made from porcelain-fused-to-metal (FTM), for a solution that blends stability with a natural appearance.
What Are the Benefits of Dental Crowns and Fixed Bridges?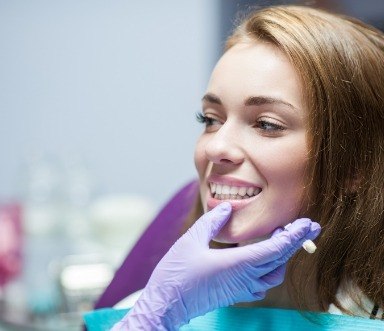 Crowns and fixed bridges have long been trusted as restorative dentistry solutions because they offer a number of advantages for patients who have suffered dental decay or trauma. These restorations are highly customizable, meaning they can blend beautifully with the size, shape, and color of your surrounding teeth when needed. What's more, dental crowns and fixed bridges are strong and secure enough to renew your ability to eat, speak, and smile with total confidence. Crowns arrest decay and damage to rescue a problematic tooth, while bridges prevent the surrounding natural teeth from drifting out of place and causing orthodontic alignment issues.
How to Care for Your Dental Crown or Fixed Bridge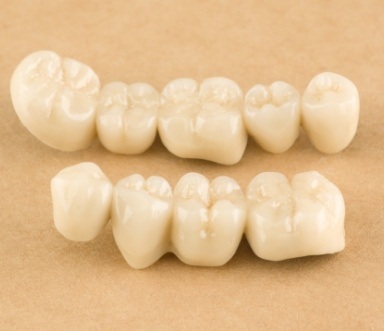 Taking excellent care of your dental crown or fixed bridge will keep it healthy and strong for years to come. While the restoration itself cannot develop decay or infection, the teeth around it can -- and your gums are always vulnerable to gum disease. Make sure you continue to brush and floss your teeth as recommended and visit your dentist every six months for a checkup and cleaning. Investing in an interdental cleaner or water flosser can help you to achieve an even more thorough clean!
Learn More About Dental Crowns and Bridges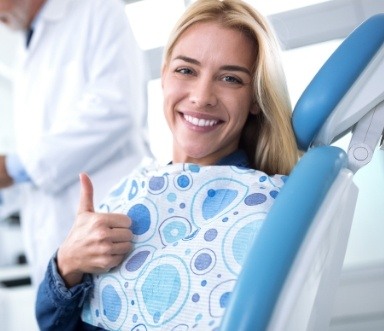 If you have a severely damaged or aching tooth and would like to learn about your options in restorative dentistry, please do not hesitate to get in touch with the team at Complete Dental Care. Contact us to schedule an appointment today!