Preventive Dentistry – Burlington, MA
Stop Small Dental Problems,
Prevent Large Ones

At Complete Dental Care in Burlington, we want our patients to have a lifetime of excellent dental health. Keeping your smile beautiful means creating a consistent daily hygiene routine, getting checkups from Dr. James Kostas at least twice a year, and safeguarding your mouth from disease and decay. We welcome new patients from Burlington, Bedford, Billerica, and surrounding communities to our family dental office! We see patients of all ages and enjoy the opportunity to ensure the health and beauty of your family's smiles with preventive dentistry in Burlington, MA.
Why Choose Complete Dental Care for Preventive Dentistry?
Dentist and Team Passionate About High Quality Care
Comprehensive Services in One Convenient Location
Early and Evening Appointment Hours
Help Prevent Cavities & Tooth Decay at Home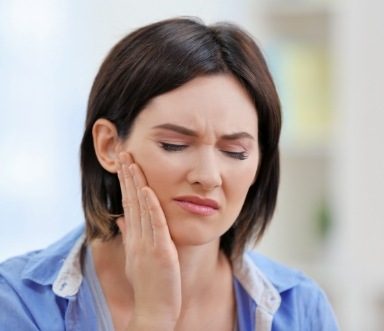 Burlington patients who maintain daily habits of brushing, flossing, and rinsing with fluoridated products have better dental checkups, less chance of getting gum disease and cavities, and more attractive smiles. It's important to use the right tools and products to maintain your oral health. At Complete Dental Care, our preventive dentistry professionals are happy to discuss your at-home oral healthcare and advise you on the most effective toothbrushes, floss, and oral rinses. We invite you to read our frequently asked questions or contact us for more information about patient education at our Burlington dental office.
Getting Regular Dental Checkups to Polish Teeth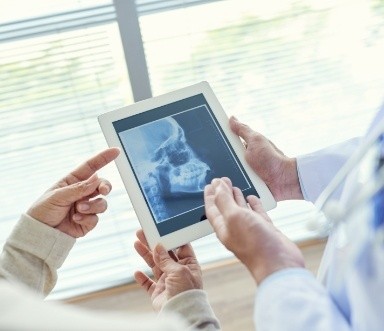 To ensure your oral health, schedule an appointment with Dr. Kostas every six months. Going to our Burlington dental office regularly means we can detect dental problems early and treat them as quickly and efficiently as possible. It benefits your oral health—and your pocketbook—to treat cavities, gum disease, and infections in their earliest stages. At Complete Dental Care, we continue our preventive dentistry services by providing professional teeth cleanings. Our experienced dental hygienists remove calculus (tartar) from your teeth, and when finished removing all the hardened plaque, we polish teeth until they gleam! For patients who need deep cleanings (root scaling and planing), we provide comfortable periodontal therapy to restore your gums to optimum health. At your preventive dentistry appointment, we may also treat cavities and root canal infections, and we can even give you a cosmetic dentistry consultation.
Learn More About Dental Checkups and Cleanings
Dental Sealants & Fluoride Treatments for Cavity Prevention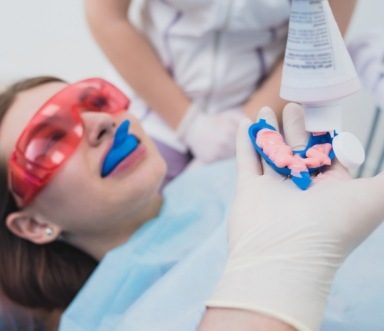 At Complete Dental Care, we can safeguard your health not only with regular checkups and oral homecare education but also administer cavity prevention. A dental sealant is a thin plastic layered onto your molars where bacteria and food can hide and create cavities. Dental sealants prevent decay, and they last for years. With fluoride supplements, we can simply paint a fluoride varnish onto your teeth that will strengthen their defense against dental decay. Dental sealants and fluoride supplements are great for children who often have a difficult time properly brushing and flossing.
Pediatric Dentistry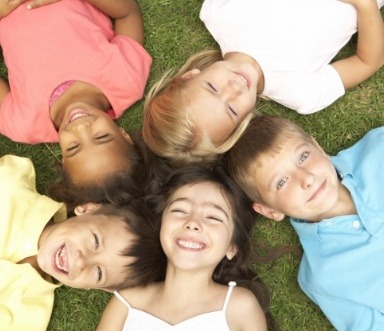 We welcome children of all ages at our Burlington, MA dental office. We have years of experience working with children and are always happy to help young patients from the time their very first tooth erupts or around their first birthday. These early visits allow us to track your child's developing smile, diagnose any concerns in the earliest possible stages, and most importantly, build a healthy, happy relationship with your little one.
TMJ Dysfunction Diagnosis & Treatment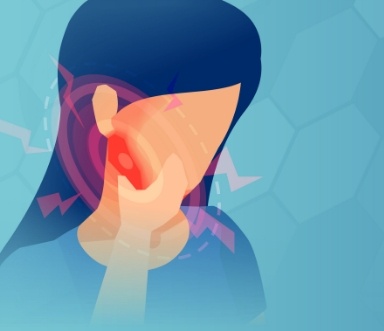 Temporomandibular joint (TMJ) dysfunction, often referred to simply as TMD, occurs when the small connective tissue that attaches the jaw to the skull and allows for easy, comfortable jaw motion, is strained or damaged. When this occurs, patients can experience a varied set of symptoms including jaw pain, headache, earache, neck or back pain, inability to fully open and close mouth without discomfort, and grinding or clicking sound when opening mouth. We offer a variety of treatments to relieve the pressure and discomfort of TMD and restore the full range of comfortable jaw movement for our patients.
Nightguards for Bruxism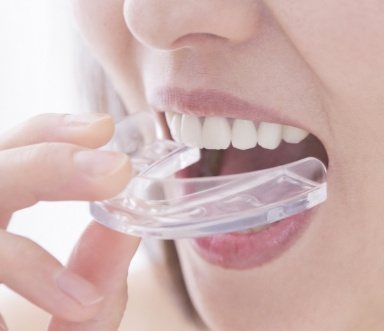 If you suffer from unconscious nighttime teeth grinding and clenching, bruxism, you may be under the mistaken assumption that this is a fairly harmless bad habit. However, without proper treatment, the long-term ramifications of bruxism can be astounding. Patients with bruxism wear their teeth down quickly, create deep crevices in the biting surfaces of teeth that increase their risk for cavities and may even suffer from TMD due to the unconscious pressure on their jaw. For these patients, we recommend a custom-crafted nightguard. These guards reduce the amount of jaw movement by placing the bite in its ideal alignment and placing a physical barrier between teeth to protect them from wear.
Learn More About Nightguards for Bruxism
Mouthguards & Sportsguards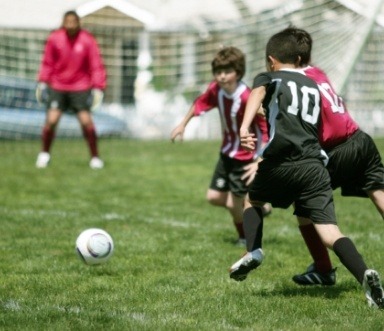 If you or one of your children plays any sport where their mouth may come in contact with other players, athletic equipment, or hard surfaces, it's essential that you wear protective mouthguards. More than 50% of sports-related injuries involve the face and sports accidents are the leading cause of tooth loss in patients under 25. For these and countless other reasons, wearing a sportsguard can help protect your smile, keeping it whole for life. Custom mouthguards offer superior comfort and protection for our patients compared with the store-bought varieties as they are specifically crafted to fit each patient's smile.
Oral Cancer Screenings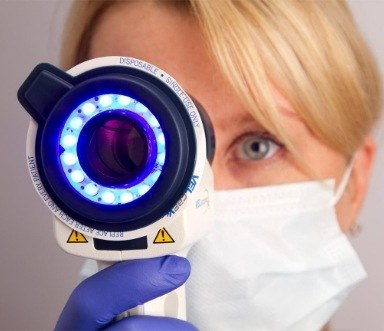 Oral cancer does not just affect patients who use tobacco. While this is a factor that substantially increases a patient's risk for the disease, more than 25% of patients don't engage in any of the high-risk behaviors. Research conducted by the Oral Cancer Foundation determined that the reason for the high number of annual deaths attributed to oral cancer (1 each hour on average) is the fact that oral cancer is often diagnosed in advanced stages. Thus, the researchers concluded that early diagnosis is the best way to reduce the number of oral cancer-related deaths each year. That's why we've made oral cancer screenings an integral part of every Six Month dental checkup at our dental office. These screenings are quick and painless. We also encourage patients to tell us if they experience any of the following warning signs:
Discolored spots or areas in the mouth
Lumps or knots in the mouth, throat, face, or neck
Sores that bleed frequently and/or don't heal within a few days
Sore throat, hoarse voice