Emergency Dentist – Burlington, MA
Rescuing Your Smile
When an Emergency Strikes

Apples are one of the most delicious fruits out there. The minute you pick one up you can't help but want to sink your teeth in it immediately. But when you pick up that shiny, delicious apple and finally take a bite, the worst happens...CRACK. "Wait, what was that? Did I just crack my tooth?" This is a classic example of a dental emergency, and they rarely happen at a convenient time. Hopefully, you or a loved one never need emergency care, but if you do, we're here for you! In the event of a sudden injury or toothache, contact us right away. With decades of experience, the latest technology and equipment, and a compassionate staff, Dr. James Kostas provides outstanding care as an emergency dentist in Burlington, MA.
Why Choose Complete Dental Care for Emergency Dentistry?
One Stop for Comprehensive Dentistry
Dentist with Decades of Experience
Equipped with the Latest Technology
How To Handle Common Dental Emergencies
Whether a longstanding problem like a toothache flares up or you have an unexpected accident, Dr. Kostas and his staff can handle any type of emergency. The first step is to call our dental office immediately to schedule the first available appointment. From there, there are several things you can do to stabilize the situation until you can make it in.
Cracked
Tooth
Sensitivity to
Hot & Cold
Broken
Denture
Loose
Tooth
Gums, Lips or
Tongue Injury
Jaw Pain or
Clenching
Something Stuck
Between Teeth
How To Prevent Dental Emergencies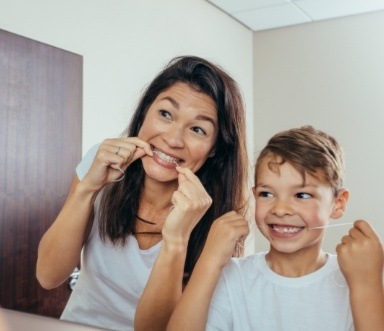 While it's impossible to prevent every emergency, you can take steps to minimize them:
Practice good oral hygiene at home to prevent gum disease, cavities, infections, etc.
See us for checkups and cleanings every 6 months. Your teeth and gums will stay cleaner and healthier, and Dr. Kostas can find small problems before they turn into emergency situations.
To protect your teeth from being chipped, broken or knocked-out, wear custom-made sports guards or nightguards as needed.
Don't open packages or bottles with your teeth and avoid chewing on ice, hard candies, etc.
The Cost of Treating Dental Emergencies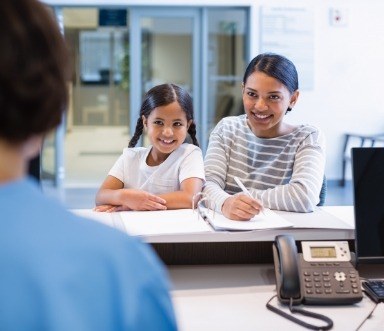 Each emergency (and each patient) is different. Dr. Kostas may recommend a simple dental filling, or you could need something more extensive such as a root canal in Burlington. Our primary goals are to get you out of pain while helping you maintain your long-term oral health. After examining you, we'll explain our findings and try to give you multiple treatment options when we can. Once you've made a decision about how you want to proceed, we'll discuss your treatment costs as well as insurance or financing as necessary.
Emergency Dentist Frequently Asked Questions
Now you know all about handling, preventing, and treating dental emergencies! If you'd like to learn more to be as prepared as possible, we would love to help. To make the research process convenient, we have taken the time to respond to a few frequently asked questions below. However, if you can't find the answer you are looking for or would prefer to speak directly with our team, don't hesitate to give us a call!
What Should I Do If My Jaw Is Fractured?
If your dental injury has resulted in a potentially life-threatening condition, like difficulty breathing, a deep facial cut, or a fractured jaw, then you should call 911 or head to the nearest emergency room right away. While they may not be able to treat the damage sustained to your teeth and gums, they can provide you with the medical attention you need so we can. Just give us a call once you have been discharged so we can schedule a same-day appointment for you with our emergency dentist in Burlington, Dr. Kostas.
How Can I Bring Down Facial Swelling?
One of the most common symptoms of a dental injury is facial swelling. Fortunately, there are a few measures you can take to decrease the inflammation until you get to our dental office. First, try rinsing with a mixture of salt and warm water. This natural disinfectant is simple to put together, effectively kills harmful bacteria, and can alleviate inflammation. Next, place a cold compress or towel-wrapped icepack against the area for 10 minutes on and 10 minutes off.
Should I Be Worried If My Tooth Is Sensitive?
Dental sensitivity could stem from receding gums, eroding enamel, or simply genetics. If it is something you've struggled with for years and your dentist has confirmed there is nothing to worry about, then try using a special toothpaste and avoiding extremely hot and cold foods and beverages. However, if this is a relatively new symptom, then it is better to be safe than sorry and schedule a same-day appointment. That way, our team can assess the state of your oral health, administer the appropriate treatment, and prevent any further damage from occurring.
What Items Should I Include in My Emergency Dental Kit?
When it comes to dental emergencies, preparation is paramount. Whether you are on your way to our dental office or have a few hours until your appointment, having the below items on hand can help keep you comfortable until you get to our dental office:
Latex-free gloves
Over-the-counter pain medication (like Ibuprofen)
Gauze pads
Orajel
A container large enough to fit a tooth
Salt (or a saline rinse solution)
A dental mirror
Our contact information
Contact Us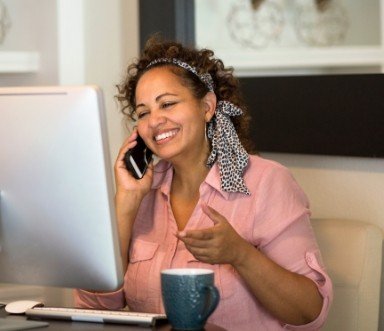 Dr. Kostas and our team hope that you never experience a dental emergency. But, if one does occur, you can trust that our team will be ready to assist in whatever way we can. Don't wait -- call our dental office immediately! We're prepared to handle your emergency with regular dental office hours 6 days a week as well as broader emergency coverage. Residents in and around the Burlington, MA area, including Bedford, Woburn, Wilmington, Lexington, Billerica, and beyond are encouraged to see us whenever a dental emergency happens. Remember, time is of the essence, so the sooner you can see us, the better chance you have of saving a tooth.