Emergency Dentist – Burlington, MA
Rescuing Your Smile
When an Emergency Strikes

Apples are one of the most delicious fruits out there. The minute you pick one up you can't help but want to sink your teeth in it immediately. But when you pick up that shiny, delicious apple and finally take a bite, the worst happens...CRACK. "Wait, what was that? Did I just crack my tooth?" This is a classic example of a dental emergency, and they rarely happen at a convenient time. Hopefully, you or a loved one never need emergency care, but if you do, we're here for you! In the event of a sudden injury or toothache, contact us right away. With decades of experience, the latest technology and equipment, and a compassionate staff, Dr. James Kostas provides outstanding care as an emergency dentist in Burlington, MA.
Why Choose Complete Dental Care for Emergency Dentistry?
One Stop for Comprehensive Dentistry
Dentist with Decades of Experience
Equipped with the Latest Technology
How To Handle Common Dental Emergencies
Whether a longstanding problem like a toothache flares up or you have an unexpected accident, Dr. Kostas and his staff can handle any type of emergency. The first step is to call our dental office immediately to schedule the first available appointment. From there, there are several things you can do to stabilize the situation until you can make it in.
How to Prevent Dental Emergencies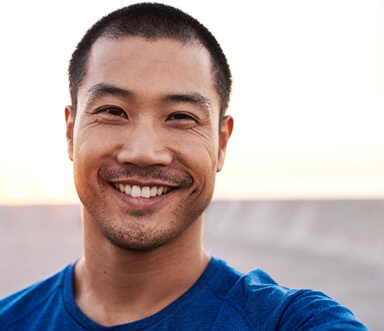 While dental emergencies are impossible to prevent completely, there are some steps that you can take to minimize your chances of them occurring. After all, dental emergencies are stressful and difficult to deal with, so the best strategy is to avoid them in the first place. Fortunately, protecting your teeth and gums from harm is fairly straightforward. To help you out, we've decided to share a few simple tips to help you prevent dental emergencies in Burlington.
Visit Your Dentist Regularly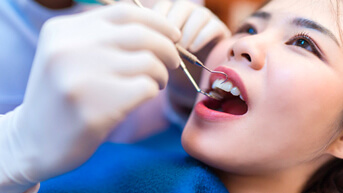 The benefits of routine checkups and cleanings are twofold – not only can a dental hygienist clear away plaque that causes oral health problems, but Dr. Kostas can also spot and treat potential emergencies early on. For example, a small cavity that you may not have even noticed can be treated with a filling now, rather than waiting until it causes pain and requires a more extensive procedure like a root canal later.
Maintain Good Oral Hygiene Habits at Home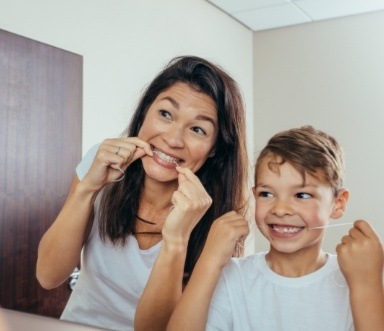 Brushing, flossing, and rinsing with a mouthwash on a daily basis can go a long way in preventing the need to visit our emergency dental office in Burlington. Without these habits, dangerous bacteria can build up in your mouth and lead to painful infections that warrant invasive, expensive treatments. When it comes to dental care, an ounce of prevention is truly worth a pound of cure!
Watch What You Eat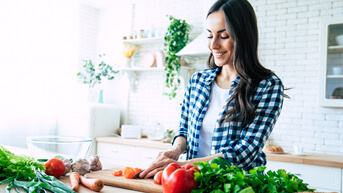 Sugars and other carbohydrates provide fuel for destructive bacteria in your mouth that can erode tooth enamel and inflame your gums. By reducing your sugar intake and incorporating plenty of fresh fruits and vegetables into your diet, you'll greatly decrease the risk that these bacteria will wreak havoc on your smile.
Protect Your Pearly Whites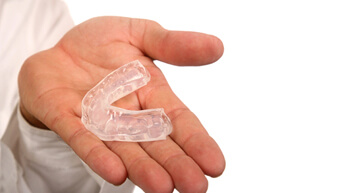 If you play sports, you already know the importance of wearing a helmet. But do you also wear protective gear for your teeth? Dr. Kostas can fit you with a professional-grade mouthguard to shield your pearly whites from injury due to impact.
Similarly, you should also protect your teeth if you have bruxism, a condition where you habitually grind your teeth while sleeping. The constant force of grinding can wear down your enamel, leaving your teeth more susceptible to sensitivity and decay. Luckily, we offer custom-made nightguards.
Use Tools, Not Teeth to Open Packaging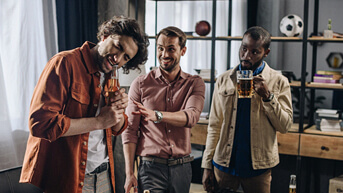 When you get a package you've been looking forward to, it can be all too easy to tear it open with your teeth. However, doing so could seriously break a tooth. Instead, reach for the right tool for the job, such as a knife or box cutter.
Understanding the Cost of Dental Emergencies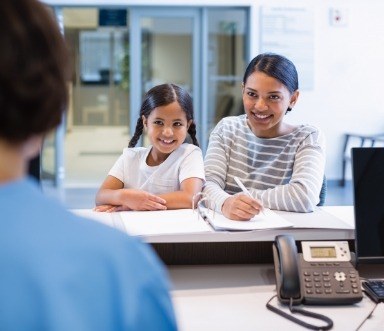 Each emergency (and each patient) is different. Dr. Kostas may recommend a simple dental filling, or you could need something more extensive such as a root canal in Burlington. Our primary goals are to get you out of pain while helping you maintain your long-term oral health. After examining you, we'll explain our findings and try to give you multiple treatment options when we can. Once you've decided how to proceed, we'll discuss your treatment costs as well as insurance or financing as necessary. If you'd like to learn more about the expected overall price, continue reading or give our office a call today!
Every Dental Emergency Is Different
There isn't a set fee for emergency dentistry in Burlington because there are various factors that influence the price, such as:
Location: Believe it or not, the location of the dental office can affect the fees you're charged. Generally, areas that have a higher cost of living are more expensive, like cities.
Dental Insurance: Most dental insurance plans can be used to help offset certain aspects of your treatment, like the initial consultation.
Treatment: The type of treatment will significantly impact the amount you'll pay. If your issue is complex or requires multiple procedures, you can expect to pay more.
Does Dental Insurance Cover Dental Emergencies?
Yes! Most dental insurance plans offer some level of coverage for dental emergencies. They'll usually pay for one needed emergency exam per year and cover about 50-80% of the treatments associated with these urgent situations (i.e., root canal therapy, dental crowns, extractions). Of course, every policy is unique, which is why you should confirm the details of your coverage with an insurance provider before committing to anything. If needed, our team is more than happy to help with that step! We'll maximize your benefits and do everything we can to reduce your out-of-pocket expenses.
Other Options for Making Dental Emergencies Affordable
As with any emergency, time is of the highest importance. You don't want to delay getting the care you need because you're worried about finances. We strive to keep our services affordable for our patients, which is why we accept many leading insurance plans. Whether you're in-network or out, we'll work on your behalf with your insurance carrier to file the necessary claims forms, so you can focus on more important matters.
If there's any out-of-pocket cost, our office accepts several payment options, including third-party financing. It allows you to split up the total cost of your care into smaller monthly installments. Best of all, there's often little-to-no interest attached.
We also offer an in-house savings plan called Plan for Health, which is a great alternative to traditional dental insurance. For one low annual fee, you can get the regular preventive dental care you need and enjoy a 15% discount on all dental procedures.
Taking Care of Your Smile Can Save You Money
The best line of defense against a dental emergency is proper dental care. You can spare yourself a trip to your emergency dentist's office by taking the time to invest in routine dental checkups and establishing a solid at-home oral hygiene routine. Not only will it keep your smile in tip-top shape, but you can save hundreds or even thousands of dollars a year on urgent care.
Another way to save money is by making an appointment with Dr. Kostas as soon as you notice something is wrong with your oral health. Ignoring the problem or putting off treatment can worsen your pain. It'll increase your chances of needing more costly and invasive procedures down the line.
Emergency Dentist Frequently Asked Questions
Now you know all about handling, preventing, and treating dental emergencies! If you'd like to learn more to be as prepared as possible, we would love to help. To make the research process convenient, we have taken the time to respond to a few frequently asked questions below. However, if you can't find the answer you are looking for or would prefer to speak directly with our team, don't hesitate to give us a call!
What Should I Do If My Jaw Is Fractured?
If your dental injury has resulted in a potentially life-threatening condition, like difficulty breathing, a deep facial cut, or a fractured jaw, then you should call 911 or head to the nearest emergency room right away. While they may not be able to treat the damage sustained to your teeth and gums, they can provide you with the medical attention you need so we can. Just give us a call once you have been discharged so we can schedule a same-day appointment for you with our emergency dentist in Burlington, Dr. Kostas.
How Can I Bring Down Facial Swelling?
One of the most common symptoms of a dental injury is facial swelling. Fortunately, there are a few measures you can take to decrease the inflammation until you get to our dental office. First, try rinsing with a mixture of salt and warm water. This natural disinfectant is simple to put together, effectively kills harmful bacteria, and can alleviate inflammation. Next, place a cold compress or towel-wrapped icepack against the area for 10 minutes on and 10 minutes off.
Should I Be Worried If My Tooth Is Sensitive?
Dental sensitivity could stem from receding gums, eroding enamel, or simply genetics. If it is something you've struggled with for years and your dentist has confirmed there is nothing to worry about, then try using a special toothpaste and avoiding extremely hot and cold foods and beverages. However, if this is a relatively new symptom, then it is better to be safe than sorry and schedule a same-day appointment. That way, our team can assess the state of your oral health, administer the appropriate treatment, and prevent any further damage from occurring.
What Items Should I Include in My Emergency Dental Kit?
When it comes to dental emergencies, preparation is paramount. Whether you are on your way to our dental office or have a few hours until your appointment, having the below items on hand can help keep you comfortable until you get to our dental office:
Latex-free gloves
Over-the-counter pain medication (like Ibuprofen)
Gauze pads
Orajel
A container large enough to fit a tooth
Salt (or a saline rinse solution)
A dental mirror
Our contact information
Contact Us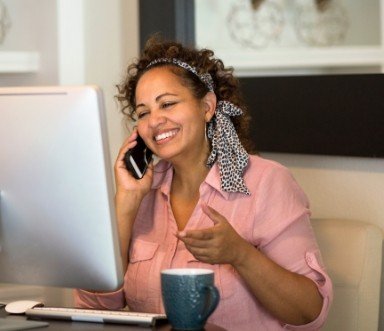 Dr. Kostas and our team hope that you never experience a dental emergency. But, if one does occur, you can trust that our team will be ready to assist in whatever way we can. Don't wait -- call our dental office immediately! We're prepared to handle your emergency with regular dental office hours 6 days a week as well as broader emergency coverage. Residents in and around the Burlington, MA area, including Bedford, Woburn, Wilmington, Lexington, Billerica, and beyond are encouraged to see us whenever a dental emergency happens. Remember, time is of the essence, so the sooner you can see us, the better chance you have of saving a tooth.