Dental Bonding – Burlington, MA
Providing Quick and Easy
Treatment to Improve Smiles

At Complete Dental Care, Dr. Kostas wants you to be happy with the look of your smile, so when minor flaws develop over time, this can leave you looking for a solution to fix such problems. Understanding that some patients prefer a less invasive solution than porcelain veneers or a dental crown, Dr. Kostas is pleased to offer dental bonding in Burlington, MA as a safe and effective cosmetic treatment. Requiring no altering of your natural tooth structure, he and his team can quickly improve your smile in just one visit. To find out if you are a qualified candidate, contact us to schedule a consultation today!
Why Choose Complete Dental Care for Dental Bonding?
Comprehensive Cosmetic Dental Care
State-of-the-Art Dental Technology
Friendly Dentist with Decades of Experience
What is Dental Bonding?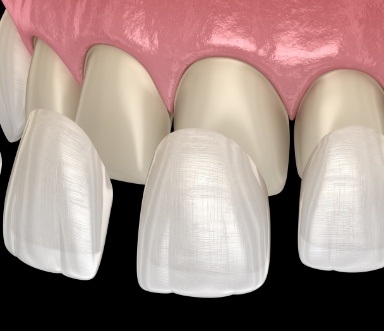 Considered one of the best alternatives to porcelain veneers, dental bonding is a versatile cosmetic solution for covering various flaws. Dr. Kostas uses composite resin to correct and conceal imperfections, providing patients with a non-permanent solution should they wish to have the resin removed at any point. Dental bonding also provides individuals with a more comfortable experience that can be completed in one visit, and it is a much more cost-effective for patients looking to improve their smile without emptying their wallets.
What Are the Indications of Needing Dental Bonding?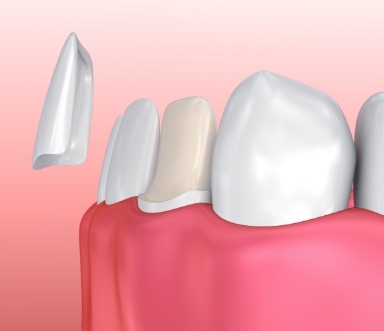 Dental bonding is often used to conceal cracks, chips, minor gaps between teeth, stains, and discoloration. It is a viable treatment option for individuals who are looking for the most affordable solution and who want fast results with little-to-no recovery time.
When considering all the different cosmetic treatments available, dental bonding is great at enhancing the shape and color of your smile as well as repairing teeth that are suffering from tooth decay. Since the composite resin is the same that is used for tooth-colored fillings, Dr. Kostas can provide a more subtle and natural approach without the use of traditional amalgam (silver or gold).
Treatment Process for Dental Bonding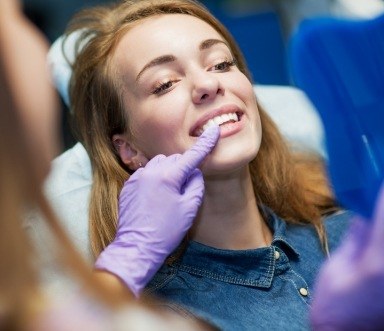 When arriving for your consultation with your dentist in Burlington, you will discuss your desired goals before allowing him to fully examine your smile. Once it's determined that you are a qualified candidate for dental bonding, he will use a shade guide to match the color of the resin to your natural teeth. If you're looking to whiten your smile, you may need to undergo teeth whitening prior to your bonding procedure.
Once the resin is the proper shade, he will apply it directly to the tooth enamel and begin to shape and sculpt it, ensuring that the resin lays properly on the tooth and effectively covers the problem areas. Using a curing light, the resin will harden into place before he gives your teeth a final polish.
Aftercare for Dental Bonding
Once your dental bonding procedure is complete, you will need to follow a few steps to ensure your new smile remains healthy inside and out, including:
Continuing to see Dr. Kostas for regular dental checkups and cleanings twice a year
Brushing your teeth twice a day for two minutes
Flossing at least once a day
Rinsing with an ADA-approved mouthwash
Avoiding or limiting your consumption of dark-colored beverages to prevent staining
Avoid hard or crunchy foods and don't chew on inanimate objects (i.e., ice, pens, pencils)