Family Dentistry – Burlington, MA
High-Quality Care for
Your Whole Household

Are you looking for a family dentist in Burlington who can provide high-quality, compassionate care for everyone in your household, from your youngest children to your aging parents? Dr. Kostas is happy to serve patients of all ages. Our team creates a welcoming atmosphere that motivates families to come back to us again and again for family dentistry in Burlington, MA.
Why Choose Complete Dental Care for Family Dentistry?
One Stop for Comprehensive Dental Care
Patients of All Ages Welcome
Treatments Using the Latest Technology
Benefits of Visiting a Family Dentist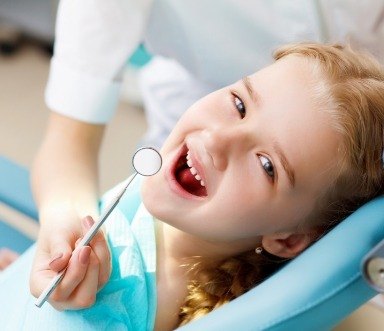 When you choose to visit a dentist who cares for patients of all ages, you can reap a number of benefits:
Save time. You don't want to drive all over town when it's time for everyone in your family to have their biannual cleaning and checkup. By choosing us as your family dentist, you can avoid the runaround. We even offer clustered appointments so your whole family can visit us around the same time.
Encourage good habits in your children. One of the primary ways in which children learn is via example. When they see you visiting the same dentist as them, they're more likely to develop a positive attitude toward dental care.
Learn about dental health threats. Oftentimes, family members have common genetic traits and habits that make them susceptible to similar dental problems. If we notice that one person in your family is struggling with a certain issue, we can help other family members deal with or prevent similar problems.
Less to keep track of. When everyone in your family visits the same dentist, you'll only need to learn one dental office's hours and payment policies.
Family-Friendly Dental Services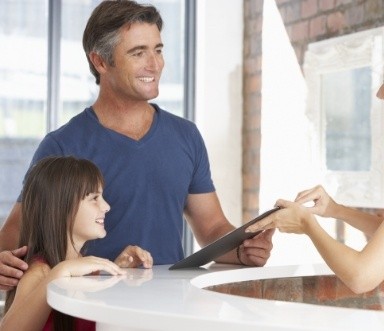 As a Burlington family dentist, we offer a number of services that can benefit everyone in your clan:
Preventive care. Routine cleanings and checkups are essential to maintaining dental health for individuals of all ages. We may also recommend additional preventive measures for some members of your family, such as dental sealants and fluoride treatment.
Restorative care. Most people suffer from an occasional cavity. We offer fillings and other restorative treatments to stop decay and preserve teeth.
Emergency care. A dental emergency can strike anyone at any time. If you or your child develops a toothache or suffers from dental trauma, call us right away. Dr. Kostas and our team are always ready to help.