Restorative Dentistry – Burlington, MA
Restoring Smiles with Dental Implants, Dental Crowns,
& Gum Disease Therapy

At Complete Dental Care, our restorative dentistry services are designed to repair your teeth and reinvigorate your smile! At the Burlington dental office of Dr. James Kostas, we offer restorative dentistry options that rebuild, straighten, and heal. We can combine restorative dental work with our cosmetic dentistry choices to give you a brand-new smile with a full-mouth reconstruction!
If you live in Burlington, Bedford, Billerica, or surrounding areas, we can restore your smile with a wide array of options for restorative dentistry in Burlington, MA. We take care of infected teeth with root canal therapy. We also strengthen treated, decayed, or injured teeth with fillings and CEREC® same-day crowns. If you want to straighten cosmetic misalignments, then Complete Dental Care offers the convenience of Six Month Smiles®, which are "invisible" braces designed to work quickly—in six months or less!
Why Choose Complete Dental Care for Restorative Dentistry?
One Stop for Comprehensive Dental Care
CEREC® Crowns Made in Just One Day
In-House Implant Placement and Restoration
Dentures & Partials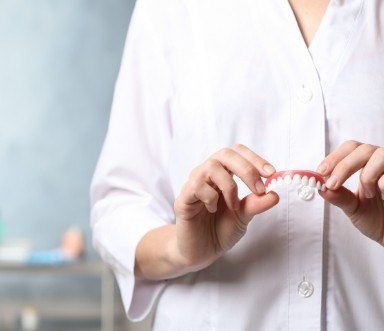 Do you have missing teeth? Do those smile gaps affect your confidence, your job opportunities, and your social life? Restorative dentist Dr. Kostas can help! With our teeth replacement options, such as dentures and partials, our restorative dentistry team can fill in all your smile gaps. Our dental devices are natural-looking and will return function and beauty to your teeth. At Complete Dental Care, we can also recreate your smile by placing and restoring dental implants. Dental implants are the only teeth-replacement treatment that restores both the crown and root of your missing teeth. Implants prevent bone loss and are permanent solutions that will fully restore your smile.
Learn More About Dentures & Partials
Tooth Extractions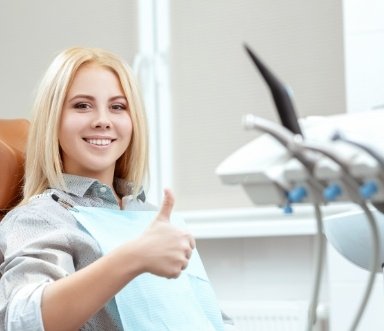 In some cases, restorative dentistry includes extractions. While Dr. Kostas prefers to keep as much tooth structure intact as possible, trauma, decay, root canals, or orthodontic needs may require extracting teeth. At our Burlington restorative dental office, we ensure your total comfort with local anesthetics and sedation dentistry. Dr. Kostas wants you to feel at ease during all your procedures at our Burlington dental office, and you can expect us to cater to whatever level of comfort you need in order to receive appropriate restorative care.
Learn More About Tooth Extractions
Traditional Dental Crown & Bridge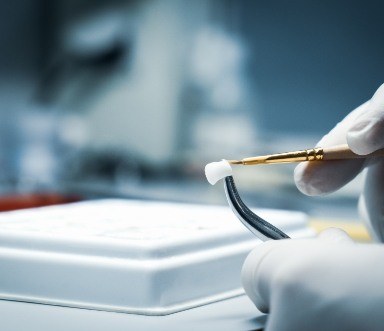 Dental crowns are used to repair teeth following decay, to protect root canal-treated teeth, replace teeth as part of a dental implant or fixed bridge restorations, and even to correct purely cosmetic concerns. This versatile treatment option typically requires patients to visit our dental office two times. During the initial appointment, we prepare the tooth, capture bite impressions, design the crown, and place a temporary to protect the tooth. Once we receive the final restoration from our lab, patients return to exchange their temporary for a permanent crown. We also offer same-day restoration using the CEREC® system.
Learn More About Traditional Crowns & Bridges
Tooth-Colored Fillings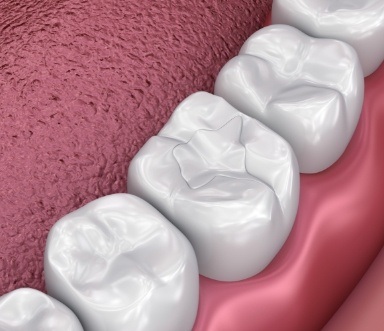 Traditionally, fillings were made from a silver-colored metal amalgam. However, in addition to their less than perfect appearance, amalgams also expand and contrast damaging the remaining dental structure and causing them to be replaced over time. Tooth-colored fillings are the accepted standard these days, and they're crafted from a high-quality composite resin that mimics the natural tooth structure. Applied directly to the damaged tooth, the putty-like resin seeps into even the smallest pits and grooves in teeth creating a solid, lasting bond, making these restorations cosmetically and restoratively superior.
Learn More About Tooth-Colored Fillings
Root Canal Therapy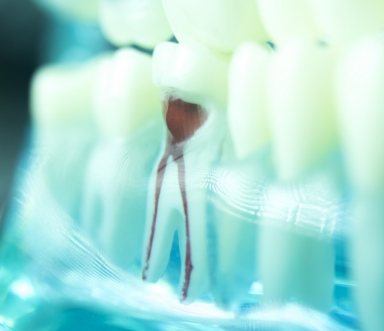 Root canals are not the painful experience many patients believe them to be. In fact, they significantly reduce toothache pain that prompts the procedure. Root canal therapy is required when decay or damage reaches the innermost pulp layer of the tooth where the nerve system is housed. This dental damage can be extremely painful as it directly irritates the nerve. Root canals remove the entire damaged pulp and nerve tissue, relieving pain almost instantly. We then refill the tooth with a biocompatible substance and reseal the treated tooth for optimal protection.
You really can have the dental health and the dazzling smile you want. Complete Dental Care wants to give our patients comfortable and comprehensive restorative dentistry, so they have healthy teeth and gums throughout their lives. Whether you have missing teeth, cavities, infections, or broken teeth, our Burlington dentist can help repair your smile and renew your oral health—one tooth at a time!
Learn More About Root Canal Therapy
Full-Mouth Reconstruction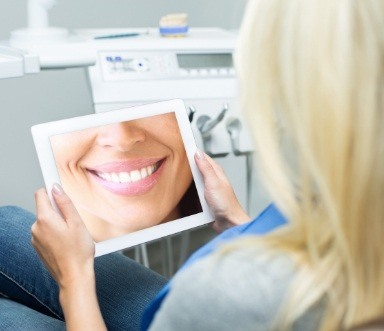 Sometimes an accident or years of poor oral hygiene can leave you with multiple dental problems, and it will take more than just a single treatment to fully restore the health, function, and beauty of your smile. When examining your teeth, we can take note of any problems that need to be addressed and put together a personalized full-mouth reconstruction plan for you. You may receive crowns, fillings, dental implants, and other restorations as needed.
Learn More About Full-Mouth Reconstruction
Dental Implant-Retained Dental Crowns & Bridges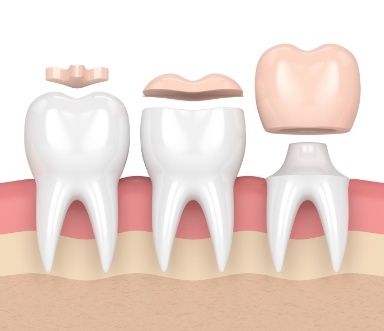 Dental implants have become the new gold standard for replacing teeth because unlike more traditional restorations, they can account for missing tooth roots in addition to filling in the visible gaps in your mouth. Crowns and bridges that are attached to dental implants are more stable, and they let you eat a wide variety of foods without having to worry about your new teeth slipping out of place. They are also very easy to take care of, and it's not unusual for them to last for decades.
Learn More About Implant-Retained Crowns & Bridges
CEREC® 1-Day Dental Crowns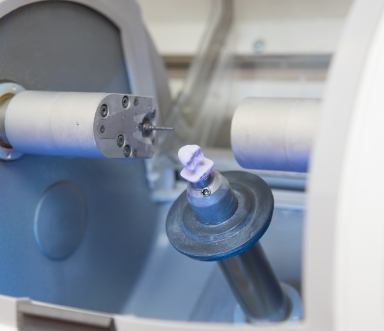 If you've ever gotten a crown before, you may remember having to wear a temporary restoration for a few weeks before needing to schedule a second appointment to have the permanent one placed. That's no longer the case at Complete Dental Care. With the CEREC® system, we can make our own crowns in one short appointment so that you don't have to wait to enjoy the full benefits of a newly repaired and strengthened tooth.