Tooth-Colored Fillings – Burlington, MA
Treat Cavities with
Tooth-Colored Fillings

Tooth decay remains the leading oral health concern in America. Although you can lower your risk of one with the right oral hygiene habits at home and regular care from your dentist in Burlington, 92% of adults have had a cavity in a permanent tooth. If you have untreated decay, you do not need to turn to a metal filling. Now, you can enjoy a solution that looks natural. At Complete Dental Care, Dr. James Kostas offers tooth-colored fillings from our Burlington, MA dentist to create a healthy, beautiful smile.
Why Choose Complete Dental Care for Tooth-Colored Fillings?
Compassionate, Highly Qualified Dentist
Lifelike, Metal-Free Dental Restorations
Multiple Options for Flexible Financing
What Are Tooth-Colored Fillings Made From?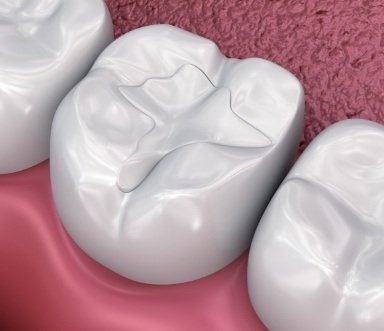 Traditional fillings are made from a mixture of metals, including mercury. This allows them to be durable, effective, and affordable; however, there remains a lingering concern about long-term mercury exposure. Despite the American Dental Association deeming them safe, you can choose a biocompatible option using a composite resin material.
Tooth-colored fillings do not contain any metal. Instead, they are made from a mixture of fine plastic and glass particles. Not only does this allow them to be safer than metal fillings, but they can also be customized to match the color of your enamel.
Benefits of Tooth-Colored Fillings vs. Amalgam Fillings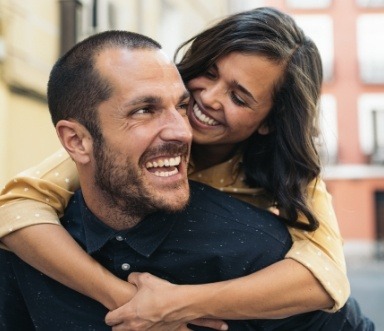 Although the differences between metal and composite fillings may be obvious, there are more than just their appearance.
Metal-Free: Tooth-colored fillings do not contain any metals. This allows them to be biocompatible while also the perfect alternative for those who have metal allergies. Most importantly, there is no risk of long-term mercury exposure.
Looks Natural: The fillings are customized to match your enamel to blend in seamlessly when you smile.
Improves Tooth Structure: Metal fillings require wedges to be cut into your tooth to support them. Composite fillings do not, so more healthy tooth remains intact.
Long-Lasting: Tooth-colored fillings can last for several years with the right aftercare.
How Are Tooth-Colored Fillings Placed?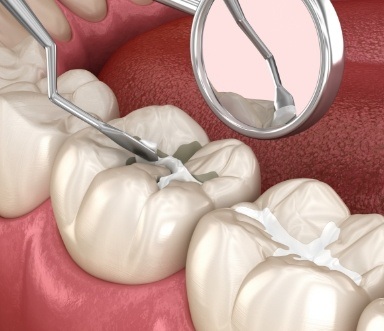 If you need treatment for a cavity in Burlington, your first step is to schedule a consultation for a customized treatment plan. Dr. Kostas uses special dental tools to remove the decay, and then cleans your tooth. A weak acid is placed on it to open the pores in your enamel and dentin. This is necessary to ensure a secure bond between the filling and your tooth.
Dr. Kostas uses a shade guide to create the perfect color for your filling before applying it to your tooth. It is hardened quickly using a special light. Finally, it is filed, smoothed, and polished to enhance your smile.
Caring for Your Tooth-Colored Fillings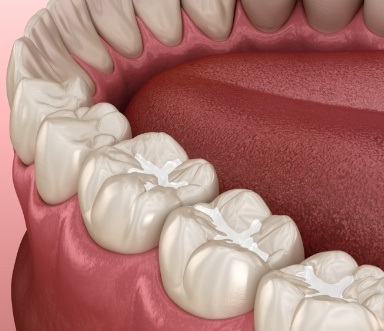 Tooth-colored fillings can last for 10 years or longer if you care for it properly. To ensure its longevity:
Brush your teeth twice a day for at least 2 minutes each session.
Floss every night.
Avoid chewing sticky or overly hard foods with the filling.
Do not use your teeth as tools.
Do not chew on inedible objects.
Avoid stain-causing foods to prevent discoloration.
Visit your dentist twice a year.
Restore a Healthy Smile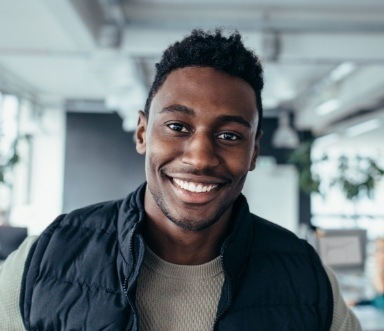 If you have a cavity, choose a natural-looking solution. Contact our dental office today to schedule your consultation for a tooth-colored filling.