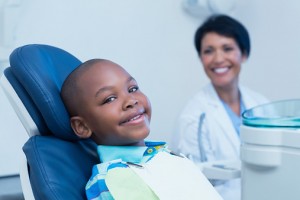 If you recently moved to the Burlington, MA area or are looking for a new dental practice for any reason, the friendly, knowledgeable staff at Complete Dental Care is waiting for your call. Our state-of-the-art office offers unsurpassed quality with maximum comfort, allowing our patients to relax and enjoy their dental visit.  Call to schedule your first appointment today. We can't wait to meet you.

 Top-Notch General Dentists, Burlington
Dr. James P. Kostas is a native of Burlington, MA and is proud to have practiced dentistry in his home town for more than 20 years. Dr. Kostas decided to be a dentist in the first grade, and hasn't looked back. He considers the dental skills that set him apart from other dental practitioners to be that of an artist, engineer, and scientist. Dr. Kostas utilizes his artistic creativity and attention to detail to provide the highest quality care and the most effective treatment options for every patient. As an engineer, he utilizes CEREC one-hour crowns technology to make precise dental crowns to restore smiles, and as a scientist he's dedicated to finding the root of your dental concerns and treating the cause not just the immediate concern.
New to the practice, Dr. Justin J. Cardarelli, is a recent graduate of Tufts University.  He interned with our office during his time at Tufts.  Assisting patients achieve the smile of their dreams through comprehensive dental care is one of 's passions.  He also enjoys helping patients attain their optimal level of dental health through the latest use of preventive techniques.  As an active athlete, he is keenly aware of the need for protective, athletic mouth guards for sports.  You might be surprised to learn that beyond the obvious sports like hockey and football, many individuals suffer damage to their teeth participating in other activities including mountain biking, soccer, basketball and baseball.  is a great addition to the team.
Our practice offers extensive preventive, cosmetic and restorative dentistry for the entire family. Whatever your dental care needs, our team can provide you with options to keep your teeth beautiful, enhance their natural brilliance, or return your teeth to their original strength and beauty. We emphasize prevention and truly believe that an excellent preventive care routine can help you keep your smile for a lifetime. Cosmetic and restorative dentistry work together to restore esthetics, form and function to your teeth.
 New Patients Always Welcome
We try to make the new patient experience seamless. We offer patient forms on-line for your convenience. Filling these forms out prior to your first visit can save you time, and allows us more time to get to know you and your dental health care needs. We appreciate your full payment, co-pay, or deductible at the time of your appointment. Complete Dental Care works with nearly all insurance plans.  We'll get approvals for your pre-treatments, file your claims, and ensure you're receiving maximum benefits. We accept major credit cards. For patients who need multiple procedures, who must pay in full for their dental care or are uninsured we work with Care Credit.  Care Credit is a health care credit card company that finances medical treatments.
Contact Complete Dental Care, Your General Dentists, 01803
We are always happy to greet new patients, and we look forward to having you visit our welcoming Burlington, MA office. We know you have many dental care options in the Burlington, MA area, and we thank you for your interest in our practice. Call today to schedule your first appointment, or to find out more about any of our outstanding services. Our Burlington office welcomes patients from Burlington, and the surrounding areas including Wilmington, Billerica, Woburn, Lexington, and Bedford.