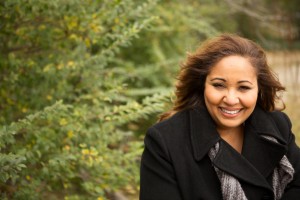 A group of dentists and dental researchers more than a century ago determined that regular dental visits were the only way to improve oral health in America. At the time, more soldiers were unable to enlist and serve in World War I because of poor oral health than any other medical concern. While the shift took decades, today, most general dentists focus their practice on regular, preventive dentistry visits to maintain oral health. This may seem second nature, but in 1914, this was a revolutionary change. People sought dental care only when pain was unbearable, and the resulting treatment options were significantly limited due to the advanced stage of oral health issues. At Complete Dental Care, we encourage patients to make twice a year dental visits part of their oral hygiene routine.

The Importance of Six Month Checkups from the Dentist in Billerica
The six month dental checkup may be common place, but many patients still aren't sure it's necessary. At Complete Dental Care we encourage patients to think of the six month checkup as more than just an examination and cleaning of their already healthy teeth. Instead, we view these regular preventive treatments as an opportunity for our team to get to know you and your oral health. If we are familiar with your teeth and gums, we are more likely to notice subtle signs of health concerns, diagnose problems in the earliest stages, and recommend conservative treatment options. This is true from minor tooth decay to serious and potentially life threatening oral cancer.
Why Patients Need Professional Teeth cleanings
Every day, patients consume foods and drinks that are broken down into their component parts by bacteria in the mouth. As these living organisms consume sugars, proteins, and other nutrients from foods, they produce waste, like any other organism. In the case of bacteria, this waste is a sticky, acidic biofilm commonly referred to as plaque. In as little as 12 hours, plaque forms crystals that bond to enamel. This new substance, tartar, cannot be removed with brushing and flossing alone. Only a professional can remove tartar while protecting teeth and gums. Regular teeth cleanings allow our hygienists to remove built up plaque and tartar, educate patients about areas that need more attention, and work with patients one on one to develop more effective hygiene practices.
Find out More from Your Dentist in Burlington, MA
Contact your dentist in the 01803 area, Complete Dental Care, to find out more about preventive dentistry or to schedule an appointment today. Our friendly Bedford, MA team can't wait to help you achieve and maintain the optimal level of oral health.