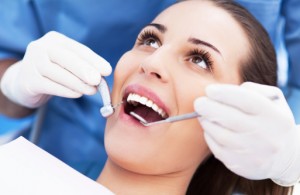 If you're paying for dental insurance and not visiting our practice twice a year, you're throwing away money. Most insurance providers cover twice annual cleanings and exams 100%. At Complete Dental Care, we want every patient to take excellent care of their smiles and take full advantage of their insurance benefits. That's why we're in-network with many insurance providers, and now take Mass Health patients. Call to schedule your exam and teeth cleaning today!

Keep Your Smile Beautiful & Make the Most of Your Benefits with Teeth Cleanings
The best way to keep your smile beautiful from year to year is to maintain regular checkups and teeth cleanings with the skilled team at Complete Dental Care. If you haven't been in to visit our team two times in 2015, don't miss your chance! Insurers cover exams and cleanings because these preventive measures help patients retain their healthy, natural teeth, and save both patient and insurer money in the long run. Some of the many benefits of regular dental health checkups include:
Prevent cavities & gum disease – keeping plaque from hardening can prevent tooth decay and gum disease
Brighter smiles – removing stuck-on plaque before it stains the dentin layer of teeth (below the enamel) keeps smiles looking whiter longer
Better breath – bacteria are living organisms that absorb and digest nutrients and produce waste leading to bad breath, but teeth cleanings remove even stuck-on bacteria improving breath
Better whole body health – gum disease has been linked to numerous systemic illnesses including heart disease, diabetes, and stroke
Save time and money – by maintaining excellent oral health, patients avoid the cost of repairing and replacing teeth later on
Early detection – oral cancer, bruxism, and temporomandibular joint (TMJ) dysfunction are all devastating oral health concerns that are typically treatable when diagnosed at an early stage, and regular dental checkups allow our team to do just that
We Make Complete Dental Care Convenient
At Complete Dental Care, we're dedicated to ensuring patients have comfortable, complete, comprehensive dental care. That's why we offer extended evening and Saturday hours, so you can schedule your dental appointment around your day. Not vice versa. We want to make sure patients are able to reserve appointments during these high demand times before the end of the year, so Dr. Justin Cardarelli is available from 12 to 8 pm on Tuesday, 8 am to 5 pm Friday, and Saturday from 8 am to 2 pm. No matter how busy your schedule, we can fit you in for an end of the year checkup and teeth cleaning, so you don't lose the dental service you've already planned for.
Call the Dentist 01803 Area Residents Rely On
If you haven't had your 2nd checkup and teeth cleaning at Complete Dental Care this year, call to schedule your visit today. We look forward to seeing your beautiful smile soon!