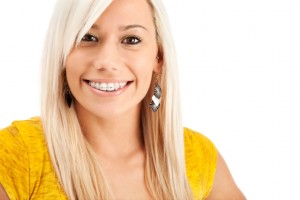 For many patients, orthodontic treatment seems out of reach. They didn't receive treatment during their youth, they're too busy, they have a sensitivity to metals, and many more reasons prevent people from straightening their smiles. In most cases, patients believe that correcting misaligned teeth is purely cosmetic, but there are numerous health advantages related to orthodontic correction. To achieve optimal oral health without the concerns associated with traditional braces, Complete Dental Care recommends patients consider six month smiles, the high quality invisible braces Burlington residents trust.

Health Benefits of Six Month Smiles
Healthier smiles – teeth that are misaligned are more likely to wear unevenly because the bite does not line up properly. Excessive wear to certain teeth leads to cracks, chips, and breaks, and the uneven strain may cause conditions like temporomandibular joint disorder.
Easier oral hygiene – patients who experience crowding or gapping in teeth may struggle to keep teeth and gums healthy. For example, crowded teeth dramatically increase risk for gum disease because patients are unable to remove food and bacteria between teeth. Proper alignment allows patients to clean teeth thoroughly, thus preventing oral health concerns.
Improved whole body health – the connection between oral and whole body health has been extensively researched and discussed over the past years, and gum disease especially is directly linked to poor overall health. Keeping teeth and gums healthy has an impact on overall health.
The Six Month Smiles Clear Braces System
Patients who are interested in straightening teeth subtly, comfortably, and quickly should consider the six month smiles orthodontic system. The majority of patients complete treatment in six months and report experiencing significantly less discomfort compared to traditional braces. This unique orthodontic system is a convenient way for patients with busy schedules, sensitive teeth and gums, and those who are image-conscious to straighten their teeth for optimal oral health. The six month smiles orthodontic system is a simple, straightforward smile alignment system.
Patients who determine six month smiles is right for them visit our Burlington dental office for a preparatory appointment. During this visit, the dentist uses x-rays, digital images, and dental impressions to create a treatment plan starting with the patients' current smile, and ending with teeth in ideal alignment. The six month smiles system is so quick because we focus on just the visible portion of smiles. Once the plans are complete, the six month smiles lab creates a custom set of brackets and wires that we place in our office. As the patient wears the braces, they place consistent pressure on teeth gently shifting them toward the end result. Patients will not need the numerous, lengthy visits necessary for those with traditional braces, but will need to check in every 6 weeks to 2 months to ensure teeth are progressing as planned.
Find out more From Your Dentist in Burlington, MA
If you're interested in invisible braces in the 01803 area, six month smiles from the skilled dentist and team at Complete Dental Care may be the solution you need. Contact our friendly team to find out more today.