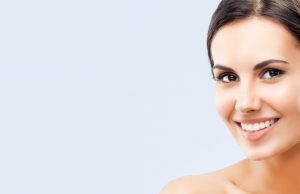 Some events in life are just too big not to look your very best. Whether it's a wedding, graduation, or a big reunion that's on the horizon, you want to smile with full confidence — and Six Month Smiles can help! This orthodontic system is accelerated to help you enjoy your beautiful results far faster than is possible with traditional braces.
What Is Six Month Smiles?
Six Month Smiles is a clear braces system that focuses on aligning the teeth in the "smile zone" — or the ones that show when you speak and smile. These braces are made of clear wires and brackets to be practically invisible. Because the method focuses on quickly shifting these specific teeth, it is much faster than conventional orthodontics. True to its name, most Six Month Smiles cases are completed in just half a year.
Who Can Benefit from Six Month Smiles?
Six Month Smiles is a great option for adult patients who wish to improve the appearance of slightly gapped, crowded, overlapping, or off-center teeth that are located in the front of the smile. The primary focus is on improving the appearance of the smile rather than its function, so people who have significant alignment issues would be better served by conventional braces. Six Month Smiles is usually not recommended for teens, as they often require traditional orthodontia.
Advantages of Six Month Smiles
There are a number of benefits associated with Six Month Smiles. Some of the most significant are listed below — which would you enjoy the most?
Treatment times are dramatically reduced, sometimes by as much as half compared to conventional orthodontics.

The braces are practically invisible, so you can continue to speak and smile without feeling like everyone can see brackets and wires on your teeth.

Six Month Smiles may be less expensive than conventional braces, given the reduced treatment times.

Fewer visits to the orthodontist are required with Six Month Smiles.

With just a little planning, you can reveal your new smile in time for your next big event or special occasion!
Let's Get Started on Your New Smile!
The only way to know for sure whether or not you can benefit from Six Month Smiles is to schedule an appointment with your cosmetic dentist in Burlington. During a consultation, Dr. Kostas will examine your smile and determine which orthodontic method will suit your smile best. If it's Six Month Smiles, we look forward to getting started right away! Don't hesitate to take the steps necessary to love your smile — just in time for your wedding, reunion, new job, or — who knows? — just life.
Meet the Dentist
Dr. James P. Kostas is an experienced cosmetic dentist offering a range of services, including clear braces in Burlington. If you are interested in straightening out your teeth in six months or less, please don't hesitate to contact the office by calling (781) 808-3037.