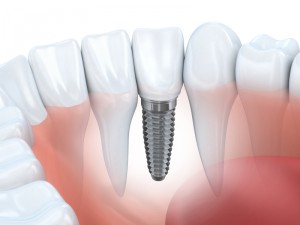 If you're missing one or more teeth, you already know how it can impact your life. You might have trouble eating your favorite chewy foods. You might be self-conscious about your smile. You might have a noticeable problem saying certain words. You may have heard about dentures in Burlington as an option to rebuild your smile, but they can have some serious drawbacks. Let's look at dental implants as an alternative to dentures.
What Are Dentures?
Dentures are removable replacements for missing teeth. They look like false teeth attached to gum tissue. Although they might never feel exactly like your natural teeth, they are natural looking and comfortable. There are two types of dentures: full and partial. Full dentures cover an entire arch, while partial dentures only replace a few teeth.
How Are Dentures Better Than Dental Implants?
Dentures have a few advantages over dental implants, such as:
Costing less up front
Requiring no surgery
Being ideal for patients with unhealthy gums or bone loss in their jaw
Replacing several teeth or even an entire arch at once
What Are Dental Implants in Burlington?
Dental implants are metal posts that are surgically placed into the jawbone to replace missing teeth. They are made of material that gradually becomes part of your jawbone, ensuring a permanent solution to your tooth loss. You must have healthy gums and adequate bone in your jaw to support an implant. Once the implant has healed, your dentist will place a restoration, like a crown or a bridge, over it to make it look, feel, and function just like a natural tooth.
What Advantages Do Dental Implants Have Over Dentures?
Implants are a much better alternative to dentures for many reasons, including:
Stopping bone deterioration in the jaw by stimulating it through chewing
Being designed to last for decades or even a lifetime
Functioning exactly like natural teeth
Eliminating the hassle of removing dentures
Not slipping out when talking or eating like dentures
Not needing to be cleaned like dentures; regular brushing and flossing is all that's needed to take care of your implants
When it comes time to replace your missing teeth, dental implants are clearly the better choice. They offer a whole world of benefits that dentures simply do not. If you would like to replace your missing teeth, talk to your dentist about whether implants are right for you.
About the Author
Dr. James Kostas graduated magna cum laude from Tufts University School of Dental Medicine. Since then, he has accrued twenty-seven years of experience in the field of dentistry. He has also earned a Fellowship in both the Academy of General Dentistry and the American Dental Implant Association. To learn about how he can rebuild your smile with dentures or dental implants, visit his website or call him at (781)-272-0441.