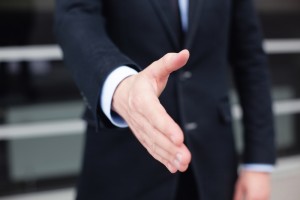 When visiting a new dental office for the first time, it's natural to want to know something about the dentist who will be helping you. So, for today's post, I'd like to talk a little about myself for those who don't know me.
Every dentist has a story about what made them want to pursue dentistry as a profession. My own interest in dentistry goes back to when I was in the first grade. I already knew, at that young age, that I wanted to help people with their teeth. Then, two years later, a harrowing experience during one of my own dental appointments helped me see that I didn't just want to be a dentist—I wanted to be a great dentist who would put the comfort and wellbeing of patients first.
That led to me attending Tufts Dental School, where I graduated in 1989. Since then, I have been in practice, providing my hometown with patient-centered care for more than 20 years. When you come to see me, you're coming to see a dentist who wants to know you not just on a dentist-patient level, but also on a personal level.
What's more, I believe in giving back through contributions to local, national, and international charities. One way I've done this is by offering free rehabilitative care to children in the Chernobyl Children's Project, USA. This organization dedicates itself to helping those affected by one of the worst nuclear disasters in world history.
When I'm not at the office, I'm spending time with my wife and children in our Bedford home. I also enjoy hobbies like boating, fishing, and leisurely bicycling around Cape Cod.
If you need general, cosmetic, or restorative help, I hope you'll contact my Burlington office for an appointment. I genuinely look forward to seeing new faces and getting to know new patients.