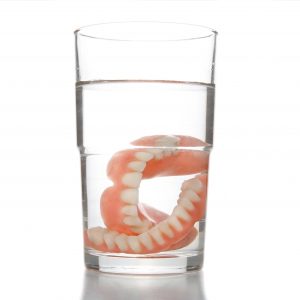 You've been missing a few teeth for a while now. It has made your life very inconvenient. You can't enjoy chewy or crunchy foods that much anymore. You have gaps in your smile that make you self-conscious. You're tired of it, so you've decided to get dentures in Burlington. However, there are a few things you need to know first. We've put together this guide with everything you should know about having dentures.
How to Choose a Dentist
You can't be too careful when it comes to choosing a dentist to fit you for dentures. Here are some things you need to consider when picking a dentist:
Experience: Choose someone who has made dentures before and is an expert on the subject.
Prosthodontist: A prosthodontist ahs undergone extra training in making false teeth such as dentures. It never hurts to pick someone who has specialized.
Location: You will probably have to make several visits, both before and after you get your dentures. Don't pick a location that's too far away.
Cost: Simply selecting the lowest cost you can find won't give you quality dentures. As with most dental work, you get what you pay for. Don't be afraid to invest a little in your oral health.
How to Identify Problems with Your Dentures
Be sure to let your dentist in Burlington know if you experience any of the following issues with your dentures:
Ill-fitting dentures: If your dentures move around in your mouth, this can irritate the gum tissue. It can also cause bits of food to get stuck between the dentures and gums, which can result in an infection.
Bad breath: By not cleaning your dentures, they can develop an unpleasant odor. Ask your dentist for advice on cleaning them.
Pain: Discomfort is common for the first few days after you get your dentures. However, if it persists for longer than that, let your dentist know. An adjustment may be necessary.
How to Take Care of Your Dentures
Since your dentures function as your teeth, it's crucial to take good care of them. You'll have to ask your dentist for more care instructions specific to your case, but some care steps can be generalized, such as:
Gently brush daily with a soft-bristled brush designed for dentures.
Rinse your dentures after every meal.
Soak them in denture cleaner as you sleep.
Hopefully this guide was enough to help you make an informed decision on whether you want dentures. If not, contact your dentist, or better yet, a prosthodontist, to help you figure out the future of your oral health.
About the Author
Dr. James Kostas graduated magna cum laude from Tufts University School of Dental Medicine, and has more than 27 years of experience in the dental field. He is also a Fellow with both the Academy of General Dentistry and the American Dental Implant Association. If you still have any questions about getting dentures, feel free to contact Dr. Kostas at (781)-272-0441.