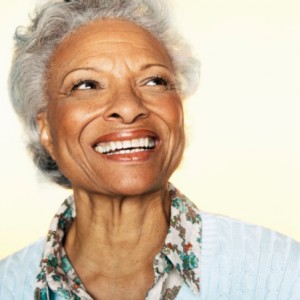 Is your smile incomplete? Do you feel the first and sometimes only thing people notice about you is your missing tooth? Each year, millions of patients choose not to replace missing teeth due to fear, inability to pay for replacement, or simply believing that replacement is unnecessary. At Complete Dental Care of Burlington, MA Dr. James P. Kostas and his team encourage you to reconsider. Our practice offers numerous methods of tooth replacement whether you're missing 1 tooth or several. At our office, we want each patient to achieve their optimal oral health, and that means having a full, healthy smile they're proud to share. Call to schedule an appointment or find out more about your tooth replacement options today.

Why You Should Replace Missing Teeth
Many patients believe that replacing missing teeth is a purely cosmetic necessity. While missing teeth definitely have an adverse effect on smile esthetics, there are numerous oral health issues that occur due to tooth loss. These effects include:
Lost gum tissue and bone density
Teeth shift to fill in gaps creating misalignment
Soft tissue in face collapses into spaces changing facial shape
Difficulty chewing
Unclear speech
Increased risk for dental damage due to uneven pressure on teeth
Beautiful Dentures from the Cosmetic Dentist Burlington Trusts
These concerns increase with the number of missing teeth. Patients who have very few teeth should consider placing a full or partial denture in order to avoid many of the health risks associated with tooth loss. At Complete Dental Care, we offer both full and partial dentures as well as implant supported partials and dentures.
Partial dentures – Partial dentures sometimes referred to as partials are used to replace multiple missing teeth. Unlike crown and bridge treatment, partial dentures can replace nonconsecutive teeth with one, removable dental prosthetic. Partials attach to existing teeth using secure metal clips, and can be easily removed for cleaning.
Full dentures – Full dentures are used to replace a complete arch of missing teeth. These replacement teeth are affixed to a material that mimics the look and feel of gum tissue. They then adhere to natural gum tissue through suction or using an adhesive paste. Full dentures allow patients to chew and speak more comfortably, and the support provided by the replacement teeth can repair changes to facial features.
Implant supported dentures – Unlike other types of dentures, those supported by implants are permanent and fully restore teeth from the roots up. Titanium posts are placed below the gum line mimicking the tooth root, providing support for gum tissue and stimulating jawbone density. A beautiful full or partial denture is then fitted to the implants. Implant supported dentures don't need to be removed for cleaning, simply continue your regular brushing and flossing routine. Compared to traditional dentures, patients report regaining 70% or more chewing ability. That means, you can bite into a crisp, juicy apple without fear.
Call Your Dentist, 01803
Whether you're missing one tooth or a full arch, let the skilled dental team at Complete Dental Care of Burlington, MA help you restore your smile. Call to schedule a tooth replacement evaluation and consultation with Dr. Kostas or Dr. Justin J. Cardarelli. Our conveniently located Burlington, MA office welcomes patients from all of Middlesex County including Bedford, Woburn, Wilmington, Lexington and Billerica.