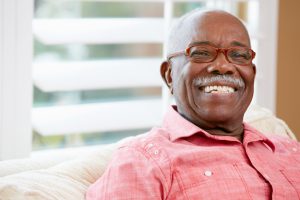 You hear that you need a dental crown, and your first thought is that you just don't have time for it. No one wants to cut time out of their schedule for dental work. We've got good news: CEREC same day crowns in Burlington restore a tooth in just one visit to the dentist. Wondering how CEREC crowns compare to traditional crowns? Let's take a closer look.
Comparing Same Day, Traditional Crowns
A dental crown is a thin, tooth-shaped covering (also called a "cap") that fits securely around a damaged tooth. Both same day and traditional crowns can be used to correct a variety of dental issues, including…
Holding together parts of a broken tooth

Restoring a large cavity when there is not enough room for a filling

Strengthening a worn or weak tooth

Replacing a missing tooth, retained by dental implants or not

As the final step in a root canal

Making cosmetic improvements to the size, shape, or color of a front tooth
How CEREC Works
Traditionally, dental crowns have taken two or more visits to the dentist's office. A temporary crown was worn in between appointments. The temporary device is often uncomfortable and prone to breaking, which requires additional visits to the dentist.
With CEREC, or chairside economical recreation of esthetic ceramics, the dental crown is manufactured while you wait. Your dentist in Burlington can create the treatment plan, prepare the affected tooth, and create the crown — all under the same roof. Using CAD/CAM technology, Dr. Kostas or removes decay and reshapes the tooth, measures your tooth, and feeds this information into the CEREC milling machine. Your crown is manufactured in less than half an hour, and bonded securely on minutes later.
CEREC uses digital imaging instead of traditional x-rays and impressions, for a more accurate image of your tooth and oral structures. It's a more comfortable, highly accurate way of planning for your dental crown — and improved treatment planning leads to better results overall.
Benefits of CEREC Same Day Dentistry
We have seen the benefits of same day dentistry time and time again, and we are so happy to be able to offer this technology to all of our patients. Some of the most significant advantages of same day crowns compared to traditional crowns include the following.
Dental work is completed in one visit, so you can save your valuable sick leave or vacation days

No need to wear a temporary device, which may break, be uncomfortable, or be noticeable against the rest of the teeth

Digital imaging improves treatment planning for a crown that fits better

No need for uncomfortable impressions with highly-accurate digital imaging

Same day crowns last as long or longer than crowns prepared the traditional way
We here at Complete Dental Care are happy to provide same day dentistry for patients like you. Do you need a dental crown? There's no need to wait several weeks and wear a temporary crown. Please contact our office to schedule your appointment for same day dentistry today.