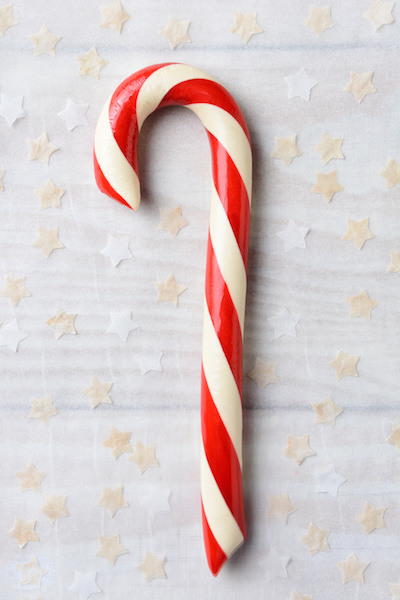 This holiday season, you want to take advantage of all the sweet treats you can. But you don't want to sacrifice your oral health in the process! With so many indulgences around this time of year, you need to keep a few things in mind to ensure that your smile stays healthy and intact. Keep reading for 4 top tips for oral health hazard prevention from the "dentist near me" your Burlington neighbors are searching for!
#1: Sweet but not sticky, hard, or crunchy
You are going to be presented with lots of opportunities to snack during the holiday season — that's practically a given. Feel free to indulge, but it's best to avoid the especially sticky, hard, and crunchy treats which can put your tooth enamel at a significant risk of cracking or breaking. Toffee, nut brittle, and candied apples pose a particular threat, especially if you have existing dental work like veneers, crowns, bridges, or fillings.
#2: Adjust your routine
With the uptick in sugar consumption which occurs between October and December, you may want to consider making sacrifices from elsewhere in your diet to sort of even things out. Maybe you can skip the sugar you normally take in your coffee if you know you're going to be eating pie later in the day, for example.
#3: Plan to brush and floss
Traveling around the holidays can really throw your normal schedule out of whack, but it is important to keep your brushing and flossing habits in line. Make doubly sure that you pack your toothbrush, paste, and floss when you are traveling, as you cannot always expect a hotel (or your third cousin) to have these on hand. Set an alarm on your phone if that's what it takes to remind you to brush and floss at night and in the morning!
#4: Visit the dentist
Just to be sure, it is a good idea to schedule a checkup and cleaning in December or right after the holidays. Doing so before the year ends may be a good idea if you have dental insurance and have not taken advantage of 2 visits in 2018. During a checkup and cleaning, your dentist and hygienists will perform a tooth-by-tooth examination to ensure that you have escaped the holiday season without any damage to your oral health and wellness!
To conclude, the holidays can be hard on a smile — but they don't have to be with just a little effort on your end. Follow these tips and feel good knowing you are ready to enter the New Year with a happy, healthy, and beautiful smile.
Meet the Practice
Complete Dental Care provides dental care for the whole family, from checkups and cleanings all the way to periodontal maintenance and complex tooth replacement. To learn more about how to protect your smile this holiday season or to book an end-of-year visit, you are invited to contact the office by calling your dentist in Burlington at (781) 808-3037.