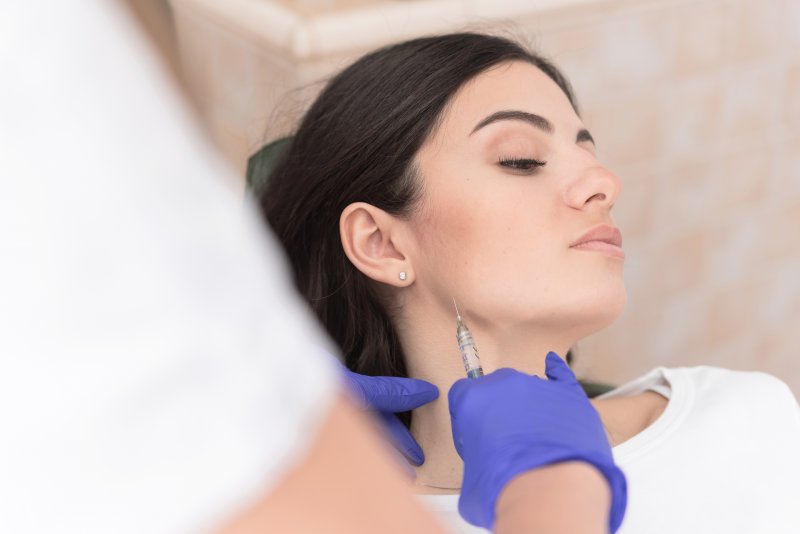 When you hear the word "BOTOX," what comes to mind? For many, it's visions of celebrities with wrinkle-free, silky smooth skin. So, it's not surprising that it is largely considered a cosmetic treatment. However, this minimally invasive procedure can actually be used to treat everything from chronic migraines to pain caused by TMJ/TMD. Keep reading to learn more about BOTOX in Burlington and why it's so much more than an aesthetic procedure.
The Birth of BOTOX
As fate would have it, cosmetic BOTOX was accidentally discovered in 1987. At the time, two eye doctors in Vancouver were using it to treat people suffering from muscle spasms. When one of their patients asked for an injection in her forehead as well, they were initially taken aback. Somewhat confused, they inquired whether she had experienced spasms in that area as well. Although she hadn't, she shared she was interested because it made her wrinkles go away! And just like that, BOTOX as a cosmetic treatment was born.
An Inside Look at BOTOX and Dentistry
Over the past three decades, BOTOX treatment has gained immense popularity. Originally, only medical doctors were approved to administer it. However, considering dentists' extensive experience treating facial and oral structures, they have recently been given the opportunity as well. In fact, the latest studies have proven the use of BOTOX to be extremely beneficial for patients with TMJ dysfunction since it helps relax and freeze overworked jaw muscles. Therefore, dentists are some of the best providers of BOTOX in the country!
8 Non-Cosmetic Uses of BOTOX
Although BOTOX is most widely known for its ability to smooth fine lines and erase wrinkles, it is also proved to be an effective treatment for:
Chronic migraines
An overactive bladder
Excessive underarm sweating
Crooked eyes (strabismus)
Eyelid muscle spasms
Cervical dystonia
Upper limb spasticity
Jaw pain, earaches, and other symptoms of TMJ
BOTOX as a cosmetic treatment isn't going anywhere anytime soon, but it's safe to say it serves a larger role than just erasing signs of aging. If you have questions about whether BOTOX is right for you, don't hesitate to contact your dental team today!
About the Author
Since graduating from Tufts University School of Dental Medicine (second in his class!), Dr. James P. Kostas has spent the last nearly three full decades helping patients with everything from preventive care and state-of-the-art dental implants to BOTOX. In addition to achieving Fellowship status in the Academy of General Dentistry, he is certified by the American Academy of Facial Esthetics. So, if you want to erase fine lines and unwanted wrinkles, visit his website or give him a call at 781-272-0441.