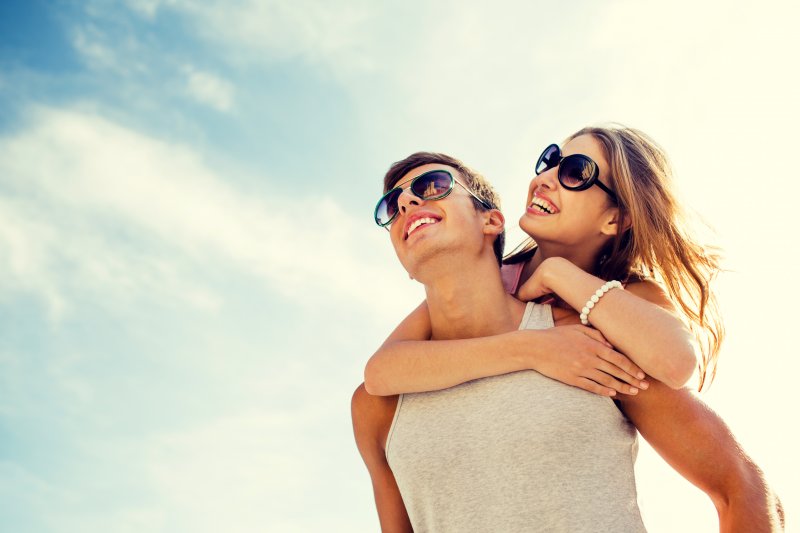 Summer is almost here and that means it's about time to take a well-deserved vacation! Are you looking forward to going to the beach? Maybe you're planning on a trip overseas? Whichever way you choose to spend your time, it might also be a good idea to schedule a dental visit before heading out. Read on to learn four benefits of seeing your dentist prior to your summer vacation.
Benefit #1: Damage Control
With all the tasty food you'll probably want to try on your trip, you won't want to encounter any surprises with your teeth. Some meals can also be detrimental to your dental health. Even if you regularly brush and floss your pearly whites every day, there can possibly be developing issues you might not notice. Having your dentist monitor your oral health is a great way to ensure your smile is clean and healthy!
Benefit #2: Planning Ahead of Your Trip
One of the last things you'd want is to need dental treatment during your fun in the sun. This can be especially difficult if you're traveling abroad, as you may not be familiar with the local dental professionals or health care system. By visiting your dentist ahead of time, you might be able to avoid these potential hassles later on by resolving any issues now.
Benefit #3: Space for Recovery Time
Do you need to get a missing tooth replaced? If so, you may want to consider getting a dental restoration. Maybe you're interested in enhancing your smile with cosmetic dentistry as well. In either case, most treatments can take time to complete, especially if you need a while to recover. Fortunately, summer is still a couple months away, so getting your procedures done in advance can be very convenient.
Benefit #4: A Vacation-Ready Smile
You probably want to look your best whenever you travel. While choosing the right outfits can improve your appearance, having photogenic pearly whites can go a long way. Whether you'd like a professional dental cleaning or want to brighten your teeth, you can be sure to enjoy a brilliant smile for when summer comes!
By seeing your dentist in advance, you can save yourself from troublesome conditions while also maintaining great dental health. Plus, you'll definitely be ready to flash a brilliant grin if anyone whips out a camera.
About the Author
Dr. James P. Kostas has proudly delivered outstanding, comprehensive, and modern dental care for 27 years. He earned his dental doctorate from the Tufts University School of Dental Medicine and is a member of the Academy of General Dentistry. He offers a wide variety of dental treatments, including checkups/cleanings, dental implants, teeth whitening, and veneers to help achieve your best smile. If you'd like to schedule an appointment, visit his website or call him at 781-272-0441.