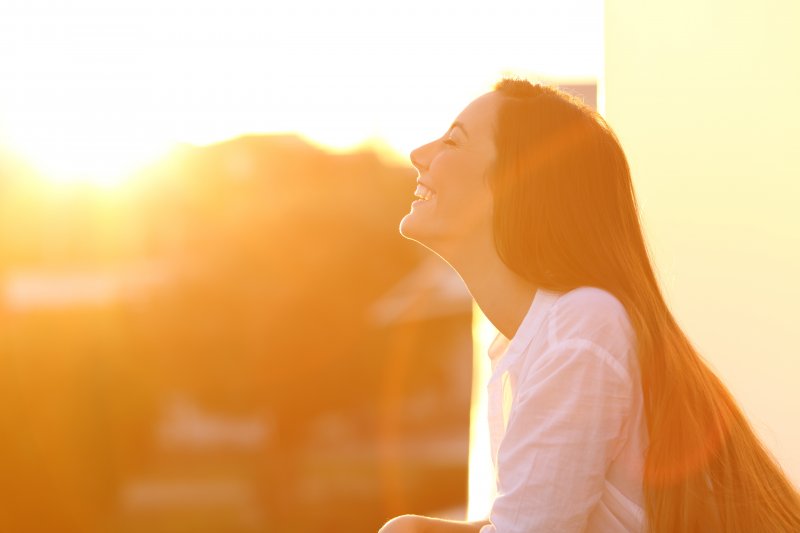 Now that springtime is just getting started, it's a great time to begin throwing out all of that clutter that's accumulated over the past year. As you are tidying up your living space, it's also a good idea to consider all the different ways you can freshen up your smile. After all – the weather will be warming up soon, so you especially don't want to be dealing with a dental emergency. Here are some spring cleaning tips to benefit your smile.
Buy a New Toothbrush
If it has been more than three months since you started using your current toothbrush, it's about time for a new one. If you are using an electric toothbrush, you should be replacing the head approximately every 12 weeks. The bristles become worn and frayed over time, so they won't be nearly as effective at keeping your teeth clean. More food debris gets left behind. Now's an excellent time to start out fresh by picking out a new one from your local drug store.
Check the Expiration Date of Your Mouthwash
You already checked the date on your milk, eggs, and mayonnaise, but have you thought about how long that bottle of mouthwash has been sitting around? Take a look at the date on the back to see if it's time for you to buy a new bottle. If it's expired, go ahead and throw it out.
Clean Your Case(s)
Do you have a retainer, clear aligners, or a night guard? Hopefully you already take the time to rinse, brush, and soak those on a regular basis. However, the case often gets left behind. It's a good idea to clean it from time to time. Soak it and give it a good scrub. This way, you can get rid of all the dried up debris and bacteria.
Have Your Dentures Cleaned
Do you wear dentures as a solution to tooth loss? You are certainly familiar with the process of soaking and cleaning your dentures, but have your taken them in for a professional cleaning by your dentist anytime soon? Schedule an appointment so your dentist can check for wearing and damage, as well as making sure they are squeaky clean! If you're having any issues with your dentures, now is a good time to bring them up.
Attend Your Regular Dental Cleaning
You should be seeing your dentist twice a year for regular cleanings and checkups. If it has been more than six-months since your last visit, give your dentist a call to schedule your next appointment. This way, your hygienist will be able to remove plaque and tartar from hard-to-reach places, and your dentist ensures that your smile is in good shape!
Just like your home, spring cleaning is a great time to work on freshening up your smile. By using the tips listed above, you can start the season out right!
About the Author
Dr. James P. Kostas is an experienced dentist who has been working in the field for 27 years. He earned his dental doctorate from Tufts University School of Dental Medicine, graduating magna cum laude and second in his class. He's achieved Fellowship status in both the Academy of General Dentistry and the American Dental Implant Association. For more information or to schedule your springtime checkup, visit his website or call (781) 272-0441.