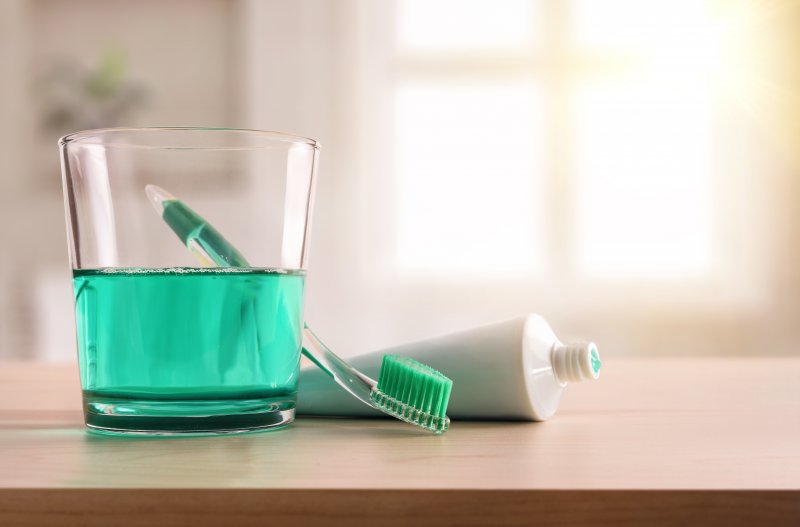 Undergoing chemotherapy in Burlington can be taxing on your physical, mental, and emotional health. However, did you know it can negatively impact your oral health as well? Three to ten days after radiation therapy, a condition called mucositis can flare up and result in redness, swelling, tenderness, and difficulty eating or swallowing. Fortunately, prioritizing a solid oral hygiene routine can preserve the health of your teeth and gums throughout your treatment. Read on for four preventive tactics to start today!
#1. Brush Your Teeth Twice a Day
Gently brushing your teeth can remove food particles, debris, and bacteria that cling to your teeth and lead to tooth decay. If a regular soft-bristled toothbrush is too abrasive for your sore mouth, you can use an extra soft one from your local drugstore.
#2. Replace Your Toothbrush Every 3 to 4 Months
The American Dental Association recommends replacing your toothbrush every quarter. However, a whopping 75% of U.S. adults don't do so. This can lead to a multitude of dental and non-dental issues alike, gum disease. To keep your oral health and immune system functioning optimally, replace your toothbrush or toothbrush head regularly.
#3. Rinse Regularly
To prevent your mouth from getting dry, your doctor may recommend that you rinse every four to six hours. However, it is important not to use extremely hot or cold water or mouthwash with hydrogen peroxide (unless specifically instructed to do so). Instead, rinse with a quart of water and one teaspoon of salt for 15 to 30 seconds before spitting it out.
#4. Schedule Routine Appointments with Your Dentist
Your dentist does more than just check for cavities. They can monitor your oral health, provide you feedback, recommend special products and tools that can help, and ensure that minor issues are treated before they turn into large dental concerns. Plus, they can work in tandem with your doctor to help with issues (like dry mouth and difficulty swallowing) that can arise throughout treatment.
If you are beginning chemotherapy, then there is no time like the present to speak with your dentist. By including them in your treatment, you will have another ally on your side to ensure your oral health is not compromised. That way, you can focus on getting better without worrying about your teeth and gums.
About the Author
Since graduating Magna Cum Laude from Tufts University School of Dental Medicine, Dr. James P. Kostas has spent the last nearly three decades helping his patients achieve beautiful smiles and pristine oral health. Outside the office, he has achieved Fellowship status at the Academy of General Dentistry and the American Dental Implant Association, which speaks highly of his dedication to his craft. If you would like to speak with Dr. Kostas about preserving your oral health during chemotherapy, visit his website or give him a call at 781-272-0441.