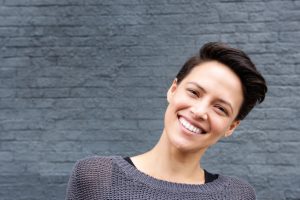 So you've decided to whiten your teeth, and you want to know whether you should choose at-home or in-office teeth whitening in Burlington. The team at Complete Dental Care offers both, but which one is best for you? The answer depends on a couple of factors, including your budget, your time line, and, well, your personal preference. Read our checklist below for help making the decision.
Professional Whitening Reveals Best Results
You've got options when it comes to how you will whiten. One tempting method for whitening teeth is with a pharmacy solution. But the thing is, these one-size-fits-all white strips and bleaching kits just aren't as powerful as what you can receive through your dentist's office. What's more, an over-the-counter whitening system doesn't take into consideration the unique aspects of your mouth, like sensitivity. For the very best, safest bleaching results, partner with your dentist and benefit from the wonderful benefits of professional teeth whitening.
When You Should Consider In-Office Whitening
Adults who want dramatic results quickly most often prefer in-office whitening. With Opalescence Boost, you can reveal a smile that's significantly brighter after just one visit to our Burlington office.
The benefits of in-office teeth whitening include:
Most efficient results, completed in one, one hour visit to the dentist's office

No need to bother with bleaching gels and trays

Good for patients needing fast results (when preparing for a big event)

Your dentist takes care of everything
When You Should Consider At-Home Whitening
Patients who wish to reveal their results gradually opt for our professional at-home whitening kit. It is custom-fit for your unique teeth and gums, and professional grade to reveal the brightest results possible. You wear the trays filled with the bleaching solution each evening for two weeks. After the treatment is complete, you're smiling more confident than ever before.
The benefits of at-home whitening include:
A more budget friendly option than in-office whitening

Customized trays are comfortable and fit your smile perfectly

Results are revealed gradually, so teeth whitening can be your little secret

Whiten on your own time, from the comfort of your home
Maintaining Your White Teeth
After you undergo a professional whitening treatment at Complete Dental Care, you can enjoy your results for longer by keeping a few things in mind. If you are whitening at home, avoid consuming highly pigmented foods and beverages right after you whiten. And people who whiten at-home or in-office should remember that items like coffee, black tea, and dark sodas slowly dull the shade of teeth. Your whitening treatment will come with a custom-fit touch-up kit to help you maintain your white results for longer than you ever dreamed possible.
Let's Discuss Your Teeth Whitening Treatment Today
If you are ready to reveal your whitest smile, we want to help. Professional teeth whitening offers the best, safest results. Contact your dentist in Burlington at Complete Dental Care to discuss your options in at-home and in-office teeth whitening! Schedule your appointment today.