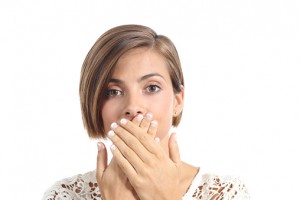 Your daughter's wedding is tomorrow.  You have been running around like crazy making sure you are doing everything in your power to make her day special.  At the rehearsal dinner you reflect on how well everything has come together and you start to get excited for the long awaited day.  You reach for the fresh bread at the center of the table, take a big bite and….'CRACK.'  That front filling that has been there for years gives way at the worst moment you can think of.   It's Friday night!  The wedding is at 1:00pm the next day and all you can think of is showing up as the Jack-o-lantern in all of the pictures!  Here at Complete Dental Care, James P. Kostas, DMD, P.C. we understand there is no truer dental emergency.  Our office is here to put your mind at ease in situations like these.  Dental emergencies can occur any time and any place; that's what makes them an emergency!
Our Burlington office has recently expanded hours, increased coverage and added more providers to better serve the Middlesex County area.  With new office hours 6 days a week and being available 24 hours a day, 7 days a week for dental emergencies, Complete Dental Care wants to make sure you are never without coverage.   Whether the emergency is esthetic, trauma, or infection related Dr. Kostas and are ready, willing and able to take care of you in your time of need.  We understand that our patients come first.  We understand that as service providers we are here to make your life easier, and better yet, we find happiness in doing so.  Our office is trained in the latest in dental technologies.  With the advancements of CEREC same day crowns we are equipped to provide you a beautiful porcelain replica of your tooth within 1 and a half hours.
Contacting our office in an emergency is easy!  Our convenient website directs you to our emergency number where you will be placed in direct contact with the office.  After hours, our system will send your message directly to one of our providers who will promptly respond to your needs.  Even if you are uncertain if you have a dental emergency, you can contact our doctors who can help you determine if immediate action needs to be taken.
Examples of dental emergencies include: Knocked out or avulsed tooth, discomfort or pain, large swellings, uncontrolled bleeding, and immediate esthetic concerns (including broken dentures).
Speed counts in saving a knocked out tooth.  That is why Dr. Kostas and are available 24/7 to help protect your smile.  If you do lose a tooth, contact our offices immediately and then follow these steps:
Do not touch the root! You will be introducing bacteria and foreign particles to the part of the tooth that will be re-integrated.
Rinse the tooth and ensure that all foreign particles are removed.
Carefully try to re-insert the tooth back into its socket. Gently hold the tooth in place until you can see your provider
If the tooth cannot be inserted it should be carried to the office in a medium. Milk works great and is usually accessible but saliva and water can work as well.  These mediums however, carry a less successful prognosis.
We're here to Help in Any Dental Emergency
We at Complete Dental Care with Dr. Kostas hope that you never have to experience a dental emergency, but our promise to you is that we will be available and prepared if you ever should. Call us immediately in case of emergency.  We handle emergencies from all of Middlesex County including Burlington, Bedford, Woburn, Wilmington, Lexington and Billerica.