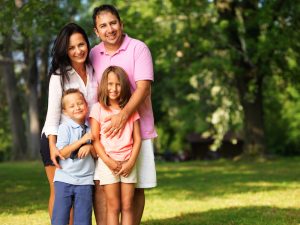 2017 is winding down, and that means the clock is ticking on your dental insurance benefits. Most plans do not roll over to the next calendar year, so any money you have left to use for your dental care will be forfeited when the clock strikes 12 on New Year's Eve. But there's still time to schedule an appointment with your dentist in Burlington!
About Dental Insurance
People who have dental insurance are eligible for somewhere between $1,000 and $1,500 worth of care in exchange for a monthly premium of about $50. You can usually start taking advantage of this annual maximum after you have met your deductible, or the amount of money you must pay out of pocket first.
You probably won't meet your deductible every year — but when you do, it's important to get as close to your annual maximum as possible. Doing so will help you save money in the long run, as you can use those funds for the preventive and restorative treatments that lead to long-lasting smiles.
FSAs and HSAs Expire, Too
It's not just dental insurance benefits that are forfeited at the end of the year. If you have money saved in a flexible spending account (FSA) or health savings account (HSA), the amount that you can rollover to 2018 is limited. Contact our office or your account provider to find out how much you are at risk of losing.
Making the Most Out of Your Money
Our office can perform a verification of benefits to find out if you have met your deductible and, if so, how much money you have remaining until you reach your annual maximum. From there, we can examine your treatment plan and determine which treatments would benefit your smile the most.
Some of our suggestions for maximizing on your dental insurance plan may include…
Taking care of a checkup and cleaning and x-rays in November or December. These preventive services are usually 100% covered by your dental insurance plan. You or your child may be eligible for dental sealants and a fluoride treatment, too.

Completing any unfinished treatment plans — like replacing a faltering crown or filling.

Scheduling a 2018 checkup and cleaning before the year ends. Preventive care is fully covered by dental insurance, but it usually counts toward your annual maximum. Taking care of 2018 appointments now (if you don't need anything else) can help you save funds for next year, when you may need them more.
Act Fast for Your Oral Health
Our office always gets busy during November and December, so don't wait to schedule an appointment! Many treatment plans also require several appointments, so acting now can help to ensure we complete all work before the year is up. Contact us today — we can't wait to help you make the most out of your dental insurance.
About the Author
Dr. James P. Kostas provides comprehensive dental care for families in and around Burlington, MA. To get started maximizing on your 2017 dental insurance benefits, you can stop the search for a "dentist near me." You are invited to contact Complete Dental Care at 781-272-0441.