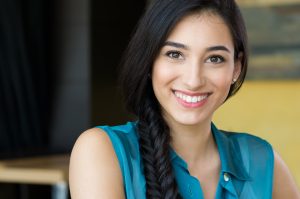 If there's one thing that'll leave a bad impression, it's forgetting someone's name. If there are two things, the second would be bad breath. As your dentist in Burlington, we can't help you improve your memory, but we can give you helpful advice for beating that foul breath! Stick around, because we've got 5 tips for a fresher breath in this week's blog post.
#1: Drink Plenty of Water
This summer, there are two reasons to make sure you're hydrating. Not drinking plenty of water throughout the day can make you feel sluggish and slow, and it can also result in the buildup of smelly bacteria. Water stimulates saliva flow to help wash away the stuff that causes bad breath. Sip from a reusable water bottle to increase your H2O consumption, and see if your friends and colleagues thank you for it.
#2: Brush and Floss More
Most people should brush their teeth twice daily and floss at least once a day, but if you are dealing with chronic bad breath, you may want to consider upping your hygiene game. Toss a toothbrush in your bag and remember to clean your teeth after each meal. Floss after brushing — buying some of those small one-time flossers may help you increase the number of times you floss daily. Just make sure you are using a regular strand of floss at least once daily, as doing it the old-fashioned way really does help you achieve a better clean.
#3: Keep a Food Journal
It won't come as a surprise that what you eat can have a big impact on your breath. We're not talking about how eating fresh vegetables or garlic can leave you breathing those odors for the next few hours — sometimes, very oily or fatty foods can combine with the gases in your stomach to leave you with chronic, lasting bad breath. If you have tried improving your oral hygiene and still haven't noticed an improvement in your breath, it may be time to start keeping a food journal. Take notice when you are likely to struggle with a foul odor, and adjust accordingly.
#4: Go Electric
While you can technically get the same clean using a manual toothbrush as you can with an electric one, many patients do not manage to use the proper technique with the old-fashioned kind of toothbrush. If you struggle with plaque and tartar buildup as well as bad breath, going electric may help you remove bacteria more effectively for fresher breath and a healthier smile.
#5: Visit Your Dentist Regularly
Last but certainly not least, make sure you are visiting your dentist regularly to fight bad breath. Gum disease and tooth decay can cause foul odors to develop, and regular preventive care can help you fight the conditions and catch them early if they do begin to develop.
Who's the Best Dentist Near Me for Bad Breath Treatment?
With that last point in mind, when was your last visit to Complete Dental Care? If it's been longer than six months since you've come in, don't let your commitment to routine preventive care falter. Request an appointment with your trusted dentist today.