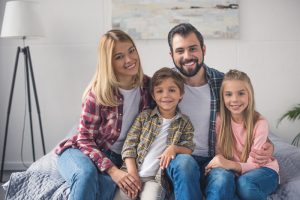 Do you have unused funds to your name through dental insurance or your HSA/FSA? If the answer is "yes" or "I don't know," it's time to find out. Most of these plans are set on a calendar year, which means the clock is ticking. Each year, Americans lose billions of dollars on wasted insurance benefits — so let's make sure that does not happen in 2018. Keep reading to learn more about what you can do this month to stretch your insurance benefits before the ball drops on New Year's Eve.
How Dental Insurance Works
You or your employer pay a certain amount of money each month in exchange for your dental coverage. This amount usually ranges around $50 for an individual and $150 for a family. Paying this "premium" makes you eligible for discounts and coverage on a full list of general, preventive, and restorative dentistry services. However, most insurance plans do not allow unused benefits to rollover from one year to the next. For example, if you have an annual maximum of $1,500 and still have $800 left for 2018, that's your money to use — and if you don't make the most out of it, it will disappear by January 1. You will have to meet your deductible all over again to receive the same coverage.
The Same Goes for Flexible Spending Accounts
If you use a flexible spending account or health savings account to help you manage your medical and dental expenses, you should also check to see how much you have left to use in 2018. You may be able to roll over a small portion of unused funds, but the majority will likely be sacrificed at the start of the new year. You can use this money on dental appliances, as well, so be sure to take the steps to rescue these funds.
There's Still Time to Act!
Fortunately, it's just the beginning of November. Time is running out, but you can still schedule a visit to your dentist to make the most out of your dental insurance coverage or to use up some funds in an HSA/FSA. If you have not had two checkups and cleanings in 2018, that is a great place to start. This visit should be completely covered by your insurance plan, so make sure to take advantage of important preventive care.
In addition to schedule a checkup and cleaning, consider the following tips for maximizing insurance:
Complete all unfinished treatment plans to reach your annual maximum

Break up more significant treatments over two coverage periods to reduce out-of-pocket costs

Care for your smile with excellent hygiene practices throughout the year to keep your smile healthy for the long-haul!
There's still plenty of time to maximize your insurance, but don't wait another day. Visit your dentist before offices fill up in December and feel great ending 2018 with a healthy, happy smile!
Meet the Practice
Dr. James P. Kostas of Complete Dental Care is a general dentist offering comprehensive dentistry services for patients of all ages. This practice accepts most major PPO plans and encourages patients to schedule a visit before the year is up! To do just that, you are invited to contact the "dentist near me" you are looking for today at (781) 272-0441.