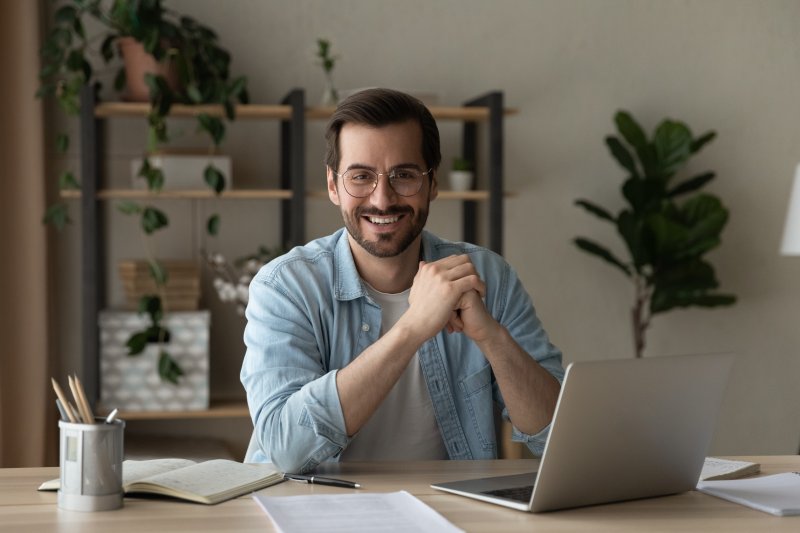 Whether you're getting ready for a special event like a wedding or preparing for an important meeting, it always helps to have a smile that you're fully comfortable showing off. However, it's hard to feel confident about your grin if you're one of the 120 million Americans who are missing at least one tooth. With dental implants, not only can you restore and protect your oral health, but there's a good chance that you'll also boost your own self-esteem and your overall quality of life. In this post, you'll discover 4 important ways dental implants improve confidence.
1. New Teeth That Look and Feel Natural
When people look at a crown, bridge, or denture supported by a dental implant, they typically won't be able to tell the difference between it and any natural teeth still in the mouth. That's because the restorations that implants support are designed to look as lifelike as possible. Your new smile will feel like the real thing as well thanks to the implant posts becoming integrated with your jawbone. As a result, you can show off your grin without having to worry about others noticing that you've had dental work done.
2. A Younger Appearance
Did you know that losing a tooth can end up making your entire face look older? As the jawbone deteriorates due to a lack of stimulation, your facial muscles lose support, leading to a sunken mouth and face along with wrinkled lips. Dental implants join with the jaw through osseointegration and will thus help perform the functions of the natural tooth roots, encouraging bone growth and helping you maintain a more youthful appearance.
3. Unrestricted Speech
If you've been wearing traditional dentures for a while, you've probably already had to deal with the embarrassment of slurring or mumbling your words after your teeth moved out of place at the wrong time. With dental implants, such moments are a thing of the past, as your new smile is permanently anchored in place, making it easy for you to speak clearly at all times.
4. A Full Diet
People with incomplete smiles tend to avoid eating in public since there are certain foods that they'll need to avoid. Thanks to the way dental implants closely mimic natural teeth, you'll be able to eat whatever you want, meaning you can head on down to your favorite restaurant without having to worry.
Losing a tooth is a significant event, but it shouldn't end up deciding how you live your life. Set up a consultation with your dentist today to discuss your options for replacing missing teeth. Be sure to give dental implants the consideration they're due when it comes to keeping your confidence up.
About the Author
Dr. James P. Kostas has 27 years of dental experience. He enjoys being in a unique profession that allows him to build lasting relationships and help people achieve their smile goals. At his Burlington practice, Complete Dental Care, he is able to place and restore dental implants all under one roof. If you've been thinking of restoring your smile with implants, set up a consultation with Dr. Kostas today by visiting his website or calling (781) 808-3037.