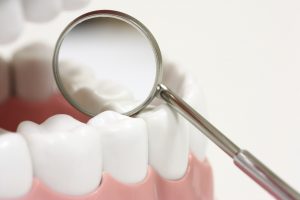 The dental crown procedure is a very common treatment used to restore the health, function, and appearance of a tooth that has become damaged. This form of traditional dentistry is safe and effective for tooth restorations. However, thanks to advancements in dentistry, the procedure is now quicker than ever while producing high-quality results. As your dentist in Burlington MA, Complete Dental Care provides the dental crown procedure using CEREC technology to simplify the process. With CEREC technology, you'll benefit from same-day crowns and more precise results for a flawless restoration.

Why are Dental Crowns Needed?
There are various reasons why your dentist may recommend the dental crown procedure. Most often, when a tooth has become damaged or weakened from decay or injury, a dental crown will be needed. With the use of a crown, the damage will be corrected, preventing the need for extraction. Acting as a cap over the tooth, the crown provides a protective barrier while also restoring the tooth's health, function, and appearance. Although crowns are most often used as a restorative procedure, they can also be used in cosmetic dentistry to give abnormally shaped teeth or teeth that have cosmetic flaws a more attractive appearance.
What is the Dental Crown Procedure?
The dental crown procedure is fairly simple. After an initial consultation to determine a treatment plan, your tooth will need to be prepared for the crown. Using an anesthetic to ensure you remain comfortable, your dentist will remove the damaged area of the tooth. The tooth will then be clean and sterilized, at which point a special material is placed into the healthy tooth structure to seal the tooth.
CAD/CAM technology is then used to take 3D images of your mouth to create a custom crown. These images are then sent to our in-office milling machine, where your new crown is created out of a single block of ceramic material. Your crown will be created to match your exact specifications, including size, shape, and color so the restoration blends in seamlessly with your smile. In about an hour, your new crown will be ready to be attached to the tooth.
CEREC technology not only allows us to provide quicker treatment because you no longer have to wait for your crown to be make at an off-site lab, but also allows us to provide more precise results. This amazing piece of dental technology simplifies the dental crown procedure because you no longer need multiple appointments or temporary crowns—saving you time and money.
Your Dentist in Burlington MA
Complete Dental Care is your dentist in Burlington MA for complete comprehensive dental care. We provide the dental crown procedure you need using the state-of-the-art technology to enhance your comfort while gaining high-quality results. We'll provide the custom results you need for a natural-looking restoration that functions as a natural tooth. Using all-ceramic restorations, our dental crowns are made to last so you'll have a long-term solution to improve your oral health and smile. Let Dr. James Kostas and his dental team handle your dental crown procedure.