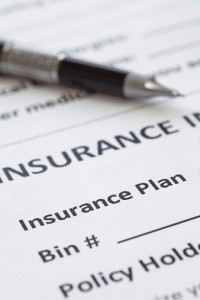 November is officially here, and the end of the year will be here before we know it. While we know that this time of year can be busy – what with holiday season upon us and plenty to do in preparation – we do want to take a moment to remind our valued patients of one important factor regarding dental insurance benefits. To make sure that you're getting the most from your hard-earned money this year, Dr. James P. Kostas and the team at Complete Dental Care offer this vital information about dental benefits, just in time to beat the December 31st deadline.
Why Use My Benefits Now?
Most dental benefits plans run on a calendar year, which means that they effectively reset as of January 1st. Any unused benefits, although they have been paid for all year, are forfeited when the plan starts over. Because your benefits don't carry over into the New Year, it's important to use them now before they expire.
Another primary consideration is your deductible. This is the amount of money that a policy holder must pay out of pocket before benefits become effective. Just like your benefits, your deductible resets at the beginning of each year. If you have already paid your deductible but haven't been back to the dentist, you could be missing out on all of the benefits that are available to you. We want to make sure that doesn't happen!
In addition to ensuring that you get your money's worth before time runs out, maximizing your dental benefits can prevent serious oral health issues like tooth decay and periodontal disease. With routine exams and cleanings, our team can help you avoid more costly dental concerns in the future.
Dental Benefits: Use It, Don't Lose It!
The majority of working American men and women devote a portion of their paycheck every month toward a dental plan, though many never end up visiting a dentist! Why not take advantage of the great dental benefits you've been paying for all year long? Contact our office today to schedule your visit with the caring, experienced team at Complete Dental Care. We'll even help you with your claims so you can rest assured that all of your paperwork is properly filed. Our warm, welcoming Burlington, MA dental office also offers financing through CareCredit, and we happily serve families from the surrounding areas of Bedford, Billerica, Woburn, and more. We look forward to helping you take full advantage of your dental benefits and to providing your entire family with exceptional dental care.