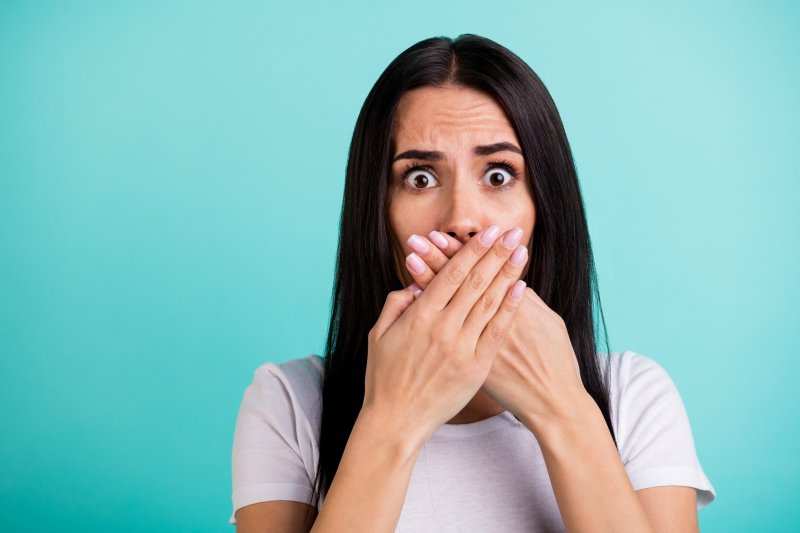 A smile is the first thing most people notice when meeting someone for the first time. If you have crooked teeth, you might feel self-conscious and try to hide them every time you speak, eat, or laugh. Luckily, clear aligners can correct any misalignment and give you a straighter smile in no time! However, orthodontists and the American Dental Association (ADA) are sounding the alarm on mail-in clear aligners – here's why.
What Are Mail-In Clear Aligners?
It's no secret that orthodontic treatment can be costly. Because of this, some companies offer cheaper alternatives through mail-order businesses. Instead of visiting your dentist or orthodontist, the company supplies you with an at-home kit so you can take impressions of your teeth and mail them in. Then, a technician reviews them and determines whether you're a good candidate for their aligners. If you are, they'll send you custom-made aligners with treatment instructions.
The Dangers of Mail-In Clear Aligners
Many professionals are voicing their concerns about the use of mail-in order aligners. They want to make patients aware of the hidden dangers that come with this discounted service, including:
You're Not Monitored by a Licensed Orthodontist
With orthodontic treatment, frequent dental visits are required to routinely monitor your progress and make sure everything is advancing safely and correctly. However, it may surprise you to learn that orthodontists do much more than just straighten teeth. While assessing you, they also detect and treat other oral health concerns like gum disease and cavities. These problems are often overlooked with home kits, and if left untreated, they can become serious complications.
Treatment Is Not Personalized
If you're not having an orthodontist monitor your treatment, then your plan will always stay the same. Mail-in clear aligners are sent all at once, meaning they won't reflect any of the changes your teeth need to go through. So, if your teeth start moving in unanticipated directions or if your trays start causing problems, then it's up to you to raise any concerns you might have.
They Can Be Costly
Mail-in clear aligners can result in severe dental damage, leading to tooth loss, gum recession, and corrective procedures. If that happens, you might end up paying more for correction than you would have for in-office orthodontic treatment.
Your Teeth Might Be Worse Than Before Treatment
What's worse than ineffective treatment? Treatment that makes your teeth look worse! Hundreds of horror stories have been reported from patients who used mail-in clear aligners. They claim the aligners made their teeth fall out, cut their gums, or ruined their ability to close their mouth or chew properly. Unfortunately, some of these companies will have you sign a form before treatment that states these problems will be your responsibility to deal with.
In a nutshell, if you want to straighten your teeth, you should contact your orthodontist instead – you're guaranteed to have a beautiful, problem-free smile in no time!
About the Practice
At Complete Dental Care, we use cutting-edge technology and advanced techniques to help you achieve a smile you're proud to show off. If you want to straighten your teeth without the hassle of metal braces, we can help you achieve your dream grin with invisible aligners. Visit our website or call (781) 272-0441 to schedule a consultation.