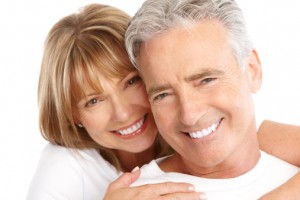 A dental crown is a restoration that fits over a damaged tooth like a cap, providing structural stability, aesthetic improvement, and protection from infection. Traditionally, the process of creating and placing a crown could take weeks and require multiple appointments, making it an inconvenient and expensive process for the patient. With CEREC same-day crowns, Dr. James P. Kostas helps patients in Burlington, MA communities reclaim their smiles in just one visit to Complete Dental Care.
The CEREC Same-Day Crowns Process
First, we'll capture a three dimensional image of your prepared tooth using digital impression technology. This means that there's no messy impression material, and the modeling process takes less time than ever before. The CEREC software then uses the digital data we've captured to create a computerized model of your tooth, ensuring accuracy of your restoration's precise measurements. Within about an hour, your beautifully customized crown will be milled and completed, ready for placement.
With CEREC same-day crowns, there's no need for temporary crowns, and you don't have to wait weeks for your final restoration to come back from an off-site laboratory. You come in for your appointment at our state-of-the-art Burlington, MA dental office and leave with a completely restored smile that you'll love showing off to the world.
Because the CEREC machine mills your crown from a single block of dental porcelain meticulously measured to fit your tooth, we're able to preserve more of your enamel during the preparation process. In addition to being an incredibly durable and conservative treatment, CEREC same-day crowns are aesthetically superior as well. The porcelain chosen is exactly matched to the color of your existing teeth, resulting in a gorgeously restored smile that looks completely natural.
Schedule Your Consultation Today
Whether you are in need of a new dental restoration or you'd simply like to learn more about the possibilities afforded by CEREC technology, our skilled and experienced team can help. Contact our office in Burlington, MA today to schedule your visit, and see what a difference CEREC same-day crowns can make in your smile. Our practice warmly welcomes families from throughout Burlington and the surrounding areas, including Bedford, Woburn, Billerica, and more.