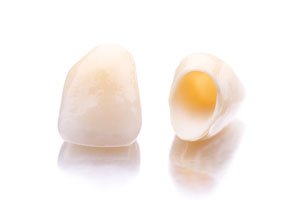 When a tooth is injured or badly decayed, restorative care is a must. To repair a tooth in this position, I'll use a protective crown. The problem with a conventional crown, though, is that it can take a couple of appointments to complete. It also requires a temporary that can be problematic and the material used can irritate your gums. Often, the final crown is not as natural looking as a CEREC crown.
That's why I offer one-visit dentistry with CEREC. Using CEREC, I can cap a damaged or decayed tooth with a fully customized crown in just an hour and a half, saving you time and getting back to your normal schedule quickly. CEREC materials mimic natural tooth structure more closely than any other materials used in dentistry. They are kinder to your gums and are extremely durable.
How Does CEREC One-Visit Dentistry Work?
Your one-visit restoration with CEREC begins with an oral exam. Then, after talking to you about your situation, I'll create a 3-D model of your tooth and design your crown. That information will be fed to my CEREC machine, which will go to work on your personalized restoration while you rest comfortably in my Burlington dental office. In about an hour, your new crown will be ready and we'll bond it into place.
The Advantages of CEREC One-Visit Dentistry
Here's what you can look forward to with your finished CEREC crown:
Natural-looking results
Conserves your natural tooth
More functional smile
Improves tooth structure
Healthier gums
Less time spent at the dental office
Do you want to learn more about how restorative care with CEREC works? Call Complete Dental Care today to reserve your appointment with me. I offer excellent care to patients from Burlington, Bedford, Billerica, Woburn, and beyond.