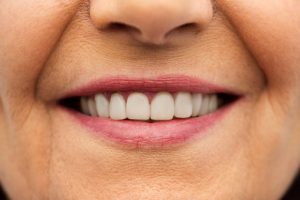 Starting the process of getting restorations from your implant dentist in Burlington can be daunting. Getting used to your new routine beforehand is a great way to ensure that your dental implants stay healthy and looking great for a long time. Without the proper care, they can fail to integrate properly with your jawbone or even become loose. To get the most out of your restorations and extend their lifespan, follow these 4 care tips. 
4 Ways to Care For Your Implants
One great benefit of implants that attracts so many patients to getting them is that they're easy to care for. In fact, they're not much different from your natural teeth, so you basically keep up with them in the same way. Even though your replacement teeth will be made from ceramic or porcelain, you'll still need to make sure they're clear of plaque and food debris. The best ways to do this include:
Brushing at least twice a day for two minutes with fluoride toothpaste.
Rinsing with antibacterial mouthwash.
Visiting your implant dentist in Burlington every six months for checkups and cleanings.
Floss at least once a day.
For the best results, and to make sure that your replacement teeth don't become damaged, be sure to use a soft-bristled brush and a non-abrasive toothpaste. That way, you don't risk scratching or damaging them. Also, if mouthwash that contains alcohol in it is to intense for your oral tissues, try getting one without it.
With professional routine examinations, your dentist will be able to check for any developing oral health problems and get them treated before they impact the health of your restorations. They'll also give you thorough cleanings using special gadgets that are specially made to remove plaque and tartar that has accumulated in hard-to-reach areas of your mouth, preventing gum disease and other oral health problems.
What Happens If You Don't Properly Care For Your Implants?
One of the main causes of implant failure is peri-implantitis, which is an infection that causes inflammation and affects your implants ability to properly fuse with your jawbone, resulting in deterioration and loose restorations. The infection occurs when harmful oral bacteria release toxins that cause irritation, inflammation, bleeding, and swelling to the gums.
When you're diligent about your oral hygiene routine, you can reduce the accumulation of plaque and bacteria in your mouth and ensure your implants stay healthy. With the proper routine care and maintenance, they can last over 35 years, allowing you to get the most out of your dental investment. Boasting a beautiful, bright, and healthy smile that restores your quality of life will boost your confidence and allow you to enjoy the small things again, like eating your favorite foods without having to struggle.
About the Author
Dr. James Kostas has always been passionate about keeping up with the latest advancements in dentistry. He has achieved Fellowship status in the American Dental Implant Association and enjoys restoring his patients' smiles using the latest and greatest techniques in his field. He is interested in building lasting relationships with each of his patients and learning about the desires they have for their smiles, so he can help them meet their goals. For questions or to schedule a consultation for dental implants, visit Complete Dental Care's website or call 781-272-0441.