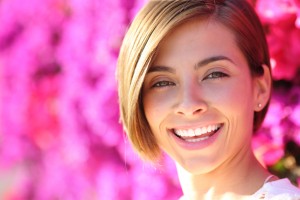 Your face is the canvas upon which your smile is the central focus. So, while that beautiful smile may be the star of the show, flawless facial features are integral to your reaching your desired overall appearance. If you feel that lines and wrinkles are detracting from your best look, speak to Dr. Kostas at Complete Dental Care. With certification from the American Academy of Facial Esthetics, Dr. Kostas is able to offer Botox and Dermal Filler Therapy that Burlington, MA, residents can smile about.
Facial Rejuvenation in Burlington
As our name suggests, Complete Dental Care is dedicated to your complete dental excellence. Dr. Kostas understands that achieving this goal often requires treatment beyond your oral health. With this in mind, Complete Dental Care is delighted to now offer Botox and Dermal Filler Therapy to achieve your best smile surrounded by refreshed and rejuvenated facial features.
Botox and Dermal Filler Therapy
Botox and dermal fillers work to enhance your look by reducing the appearance of fine lines and wrinkles. Both treatments have the ability to keep your facial features rejuvenated for months at a time.
Botox is painlessly injected into targeted muscles of the face in order to help them relax and not contract. Without constant movement of these muscles, fine lines and wrinkles are no more! Botox is particularly effective on frown lines around your mouth, wrinkles across your forehead and crow's feet at the corners of your eyes.
Dermal Filler Therapy in Burlington
Another facial rejuvenation treatment available in our office is Dermal Filler Therapy. Unlike Botox that works on facial muscles, dermal filler therapy uses a volumizing substance to plump and smooth the surface of your skin. Dr. Kostas carefully places this gel-like material just under the skin to fill out facial lines and wrinkles; plump your lips; and make lines in your forehead disappear.
Dr. Kostas will be able to advise you on whether Botox or Dermal Filler Therapy is best suited to your individual needs. Botox is ideal for lines caused by repeated contractions of facial muscles, while Dermal Fillers are designed to treat skin that may have loosened over time because of gravity or sun exposure.
The Advantages of Facial Rejuvenation
In addition to boosting your self-confidence, both Botox and Dermal Filler Therapy offer a number of other advantages including:
A more youthful facial appearance to complement your smile
FDA-approved treatments from a doctor certified by the American Academy of Facial Esthetics
A viable alternative to more invasive procedures such as a facelift
Results that can last anywhere from four to 12 or more months
A painless and non-invasive procedure
Short treatment time and fast results
Call Our Office Today
If you're ready to eliminate lines and wrinkles from your face, then contact Complete Dental Care for more information about Botox and Dermal Filler Therapy in Burlington, MA.