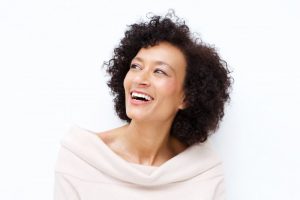 After investing in your new replacement teeth, you'll want to get the most out of them. Dentures are relatively easy to care for, but there are certain tips you'll want to keep in mind when you're cleaning and sanitizing them. When they're properly looked after, you can rest assured that they'll stay looking and feeling great for years to come. Read on for five things to not do while you're cleaning your dentures, so they last as long as possible.
Don't Use Abrasive Products to Clean Them
Dentures in Burlington are made from a more fragile material then your natural teeth. That means that using products that are too abrasive can easily cause damage. For example, toothpaste is too rough on them and can cause scratches, creating a hideout for bacteria and food debris to hideout in. Instead, try using a less destructive product to keep them looking as good as new, like a special denture cleaner or clear antibacterial soap. Also, be sure to use a soft-bristled, gentle toothbrush.
Don't Accidentally Drop Them
After you finish cleaning your dentures, it may be easy to mishandle or drop them. Treat them like they're you're most valuable possession and be sure to line your bathroom counter with a slip-free material like a towel to set them on afterward. When you accidentally drop your dentures, they can easily break or fracture, causing you to need to have them repaired or replaced.
Don't Sleep in Them
Before you go to bed, it's important to give your gums a rest by taking your dentures out and keeping them in water or a special soaking solution. When they're left to dry out, they can crack, fracture, or warp, impacting the way they fit in your mouth. Plus, damaged dentures are notorious for collecting harmful oral bacteria. Keep in mind that the water you store and clean them with should never be hot because it can cause them to warp.
Don't Ignore Discomfort
If your dentures are causing your gums to be irritated, they're uncomfortable to wear, or they just don't seem to fit right, don't hesitate to call your dentist to look at them. Although they're custom-crafted for your mouth, sometimes new dentures can require final adjustments for maximum comfort and function. Visiting your dentist a couple of times after you get your restorations is completely normal. Plus, over the years, your facial structure may change, causing them to fit differently as you get older. You can get ahead of the game by bringing them with you to each of your semi-annual checkups and cleanings for your dentist to inspect.
Don't Give Up On Your Oral Hygiene Routine
Even though you have replacement teeth, you still need to take care of your mouth by regularly clearing it of food debris and bacteria. You can do this by brushing your gums, tongue, and roof of your mouth twice each day. It'll help keep your breath fresh when you regularly rinse with antibacterial mouthwash as well.
After investing in your new smile, you're going to want to make sure that it lasts as long as possible. By knowing how to properly care for your dentures, you can prevent them from becoming damaged and make sure they continue looking as good as new.
About the Author
Dr. James Kostas has been providing his patients with beautiful and healthy smiles for nearly three decades. He is passionate about helping patients who suffer from tooth loss restore the function and look of their mouth by offering several restorative solutions such as dentures and implants. As an active member of several professional organizations, he is dedicated to keeping up-to-date with the latest technology being used in his field. For questions or to schedule an appointment, visit Complete Dental Care's website or call 781-272-0441.