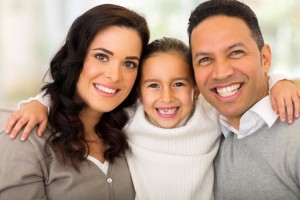 Finding the right dentist for your family to work with can be a challenge! After all, you want to work with someone who can meet everyone's needs, from your littlest patient, to grandma's dentures. It will save you time and stress to have all of your dental care taken care of in one place, rather than having to run to the pediatric dentist across town. The team at Complete Dental Care has been serving families in the Burlington, MA area for over 20 years. Dr. James Kostas and Dr. Justin Cardarelli are your top choices for 01803 dentists. Here are some of the high quality services you'll find at Complete Dental Care.
CEREC One-Hour Crowns
Receiving the news that you need a crown is never great, however the doctors at Complete Dental Care can now complete your dental crown in only one visit! Through 3D technology and a revolutionary milling machine that is located in our office, your high quality porcelain crown can be completed start to finish with only one visit.
There are many benefits to CEREC crowns. You will not have to endure the discomfort of messy dental impressions because now all the necessary information is gathered through 3D imaging. You won't have to suffer weeks with a temporary crown that may or may not stay on or break, causing additional visits to the dental office.
Dental Implants
When you're missing one or more of your teeth it presents challenges when you eat, talk and smile, not to mention the affects it can have on your oral health. Dental implants are the best option available for replacing missing teeth, and this is because they replace your root and your tooth, protecting the integrity of your teeth and bone. At Complete Dental Care, Dr. Kostas can surgically place and restore your implant in the comfort of our office surrounded by the team you already know and trust.
Invisible Braces
If you've had your teeth shift over time, or you've suffered with crooked teeth all your life, you understand the impact your smile has on your life. You may try to hide your smile in photos or when you meet someone new. Well, hide your smile no longer because Complete Dental Care has options for you! We offer Six Month Smiles, which is a clear orthodontic system designed for busy adults and teens who would like to have a straighter smile quickly.
Utilizing clear brackets and wires, these braces are virtually invisible and can potentially straighten your teeth in less time than regular orthodontia. Straightening teeth that overlap not only improves your smile and your confidence, but it also improves your oral health. Misaligned teeth put you at a greater risk for periodontal disease and tooth decay.
These are only a few of the dental services that we offer. Contact our office today to schedule your appointment and learn how we are different. We welcome patients of all ages to Complete Dental Care and we look forward to serving your entire family's dental needs!