Why Drive From Bedford to
Burlington for Your Dental Needs?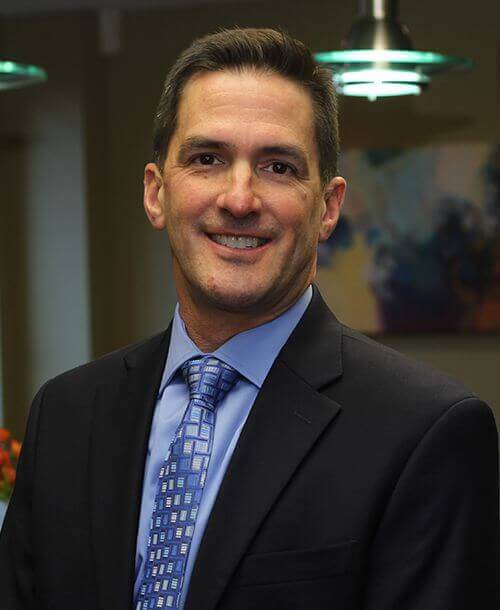 DR. KOSTAS
Our dental office near Bedford is designed to provide comprehensive services to families who are looking for an all-encompassing oral healthcare experience. No matter if your child requires fluoride treatments to prevent tooth decay or you're interested in Six Month Smiles to realign your bite, Dr. James Kostas and our team are here to deliver compassionate care with a gentle approach. Not to mention, we're always looking to improve the patient experience, which is why we continually pursue educational opportunities that focus on new technologies, techniques, and services. When you choose Complete Dental Care, you are choosing a dentist near you that you can trust.
Patients in Bedford We Help Smile

Hearing about my concerns, Julie from the office called and he immediately returned and waited for me to get in from Boston at rush hour traffic. He then filled my tooth and I was able to enjoy my vacation. These 2 saved the day! Would highly recommend this office—the staff went above and beyond.
Erica F., Bedford, MA
Read More Reviews
Our Featured Dental Services
At Complete Dental Care, you'll find the answers to all of your smile-related needs, whether you're interested in state-of-the-art dental implants in Bedford or are simply overdue for your six-month checkup.
Quality Dentistry at an Affordable Price
Cost shouldn't be what stands in your way of getting the exceptional dental care you deserve. To ensure it doesn't, we are proud to help our patients with the below financial options.
Locating Our Dental Office Near Bedford
Whether it's time for your bi-yearly dental checkup or you are ready to address advanced tooth loss head-on with dentures in Bedford, come visit our dental office at 165 Bedford St #2 in Burlington. From Bedford, you will take MA-62 the entire way. Once you pass the Middlesex Turnpike, you'll find our dental office located on the right. We're next to Given Erwin Florist, Blossom Nails & Spa, Burlington Famous Pizza, and Burlington Citgo Auto Repair. If you need help getting to our dental office, don't hesitate to contact a member of our team for assistance.
Frequently Asked Questions
Whether you recently moved to the area or are simply searching for a new dentist near you, it's natural to have a few questions on your mind before your visit. Since many of our patients prefer to do their research online, we've taken the time to respond to a few frequently asked questions below. Of course, if you would prefer to speak directly with our team, don't hesitate to get in touch with us via website or by phone!
How can I make a same-day appointment with a dentist?
If you have a last-minute opening in your schedule or are struggling with a dental emergency, we encourage you to give our dental office a call. That way, we can better understand your situation and give you an immediate answer. You are also welcome to get in touch via our website; however, it may take a bit more time for our team to get back to you.
What do you do if you can't afford a dentist?
Unfortunately, there is a popular misconception that visiting the dentist is expensive. In reality, it's not visiting your dentist that can cost you. Your six-month dental checkups and cleanings are designed to catch dental concerns in the early stages and prevent problems from developing in the future. Neglecting these appointments can cost you thousands in restorative and cosmetic care in the long run. Plus, our dental office welcomes dental insurance, has a membership plan, and offers periodic specials, which help make everything from preventive care to dentures in Bedford affordable!
How do I get emergency dental care?
Accidentally knock out a tooth? Lost a crown or filling? Priority number one is to call our dental office. From there, one of our team members can walk you through the next best steps, including coming in for treatment with our emergency dentist near Bedford. If your dental injury has resulted in a life-threatening condition, however, like difficulty breathing or a fractured jaw, then call 911 right away. Although they typically don't have a dental professional on staff, they can provide you with the medical attention you need before getting treatment from our team.