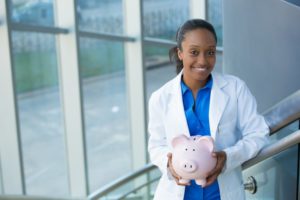 Do you prioritize keeping your mouth healthy? If you pay for dental insurance, then you clearly consider oral health to be important. However, if you only see your dentist when something is wrong, you will become one of the millions of Americans who lose hundred, if not thousands, of dollars in benefits every year. By not visiting your dentist for regular preventive visits, you're practically throwing money down the drain! Keep reading below to learn why and how to maximize dental insurance benefits before the year is over.
What Happens on January 1st?
The instant the clock strikes midnight on December 31, 2020, any benefits you haven't used this year will go straight back to the insurance company. Most people actually aren't aware of this, which is why billions (yes, with a B) of dollars in benefits are lost each year. If this happens, you're essentially paying your insurance premiums for no reason! Here's how you can save money in the long run and receive high-quality dental care.
How to Maximize Your Dental Insurance Benefits
Although every insurance plan is different, your coverage will probably look something like this:
100% preventive care (i.e. checkups, cleanings, x-rays)
70-80% minor restorative services (i.e. fillings)
50% major restorative services (i.e. root canals, dental crowns, tooth extractions)
With that in mind, here are a few things you should know in order to make the most of your dental insurance plan:
Get Your Routine Checkups and Cleanings
Most people need to see their dentist for a checkup and cleaning at least twice a year. Most insurance companies will actually fully cover the cost of these visits. Not only are you saving money by avoid out-of-pocket expenses, but you're also preventing oral health problems from developing in the future. By that point, they often become pricier to treat.
Avoid Fee Increases
Every year, many insurance companies have no problem raising your premiums without letting you know. To avoid this, get any procedure your dentist recommends taken care of before 2021 arrives. Otherwise, you might end up paying more.
Meet Your Deductible
Once you've paid your deductible, your insurance company will pay more for the services you receive, so you might as well get the dental care you need before the year ends. You can start the new year with a healthier smile and more money in your bank account.
Don't let any money go to waste this year! If you're worried you might lose any of your 2020 benefits once New Year's rolls around, call your dentist and ask a team member how you can maximize dental insurance benefits while there's still time.
About the Author
Dr. James Kostas is a dentist in Burlington, MA with almost 30 years of experience. He has earned Fellowship status with both the Academy of General Dentistry and the American Dental Implant Association. His practice accepts practically any dental insurance plan. To find out how you can make the most of your available benefits, contact his office at (781) 272-0441.